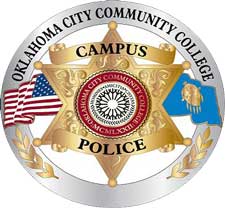 Recent incident reports show an incident where one student harassed another, and another student reported missing college equipment.
On April 17, a student who works in the Communications Lab asked campus police to investigate several incidents where she has felt harassed and threatened by another student.
According to the report, the unnamed student  has made several unwanted advances throughout the semester toward the student worker whose name also was redacted from the report.
The student worker said she refused the advances and told the man his behavior was making her uncomfortable. Witnesses reported that created a change in the student's tone and demeanor at these times.
"He used a more direct and demanding tone of voice" and "his facial expression appeared angry," witnesses reported. The victim reported she felt "weakened, demeaned and threatened" by one particular exchange, according to the report. Another witness reported feeling threatened and said she had been called "bitch" by the man.
Multiple student workers and witnesses were interviewed by police on April 17 and further interviews were scheduled to take place at a later date, according to the report. Comm Lab Supervisor Lynnette Bloomberg said she witnessed her employee crying and has been interviewed by police but, because of an ongoing investigation, could not comment.
Additional information is available in a supplemental report that was requested but not provided.
Another case is still active after Whitson Israel Lee Crynes, 20,   reported losing two pieces of college property from the bed of his pickup.
According to the report, the student checked out several pieces of equipment from the Film and Video Production department on April 8. After attempting to fit all of the equipment into the cab of his truck and reportedly finding that it would not fit, a tripod and a light kit were placed in the truck bed.
Area surveillance video showed the equipment was in the bed of the truck as the student left campus.
The student told police when he arrived home he discovered his tailgate had come open and the equipment was gone.
The student reported he drove back to campus along the same route but was unable to locate the equipment.
The student did file a claim with his automobile insurance company for the malfunctioning tailgate.
The lost light kit is a Mole-Richardson Betweenie 4 light Combo Pro Kit with an estimated value of $5,354.
Anyone with any information about these missing items is encouraged to contact the campus police department at 405-682-1611, ext. 7747.
Names were redacted on the reports under the direction of Marketing and Public Relations Director Cordell Jordan who said names are redacted "according to OCCCPD Standard Operating Procedures involving information released and information withheld." To obtain a copy of the procedure, email cjordan@occc.edu.
To contact campus police, call 405-682-1611, ext. 7747. For an emergency, use one of the call boxes located inside and outside on campus or call 405-682-7872.
To contact Jorge Krzyzaniak, email seniorwriter@occc.edu