Halloween carnival frightens up a crowd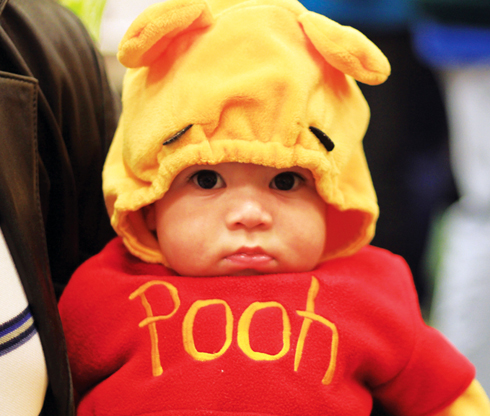 Students, faculty, and community members alike were welcomed to the campus in celebration of All Hallow's Eve when OCCC held its annual Halloween Carnival Oct. 29.
Rebecca Whitson, Student Programs leader, said more than 1,000 people entered the gates to take part in the many festivities offered at the carnival. Approximately half of OCCC's clubs participated by providing numerous booths with fun and exciting activities.
Whitson said children in particular were receptive to the entertainment as mini-games and carnival food were abundant. Popcorn vendors, snowcone machines, and other treats were avaliable to all carnival attendees.
Whitson said guests were encouraged to bring a can of food to help support the Regional Food Bank of Oklahoma. More than 850 cans of food were collected for the charity.
"The carnival was a fantastic event because community members were able to contribute to a nice cause while having a great time in celebration of Halloween," Whitson said.
Whitson also emphasized the importance of a fun, yet safe environment for the kids.
"To see all of the children out there experiencing Halloween while the parents could be worry-free for just a little bit was very cool."