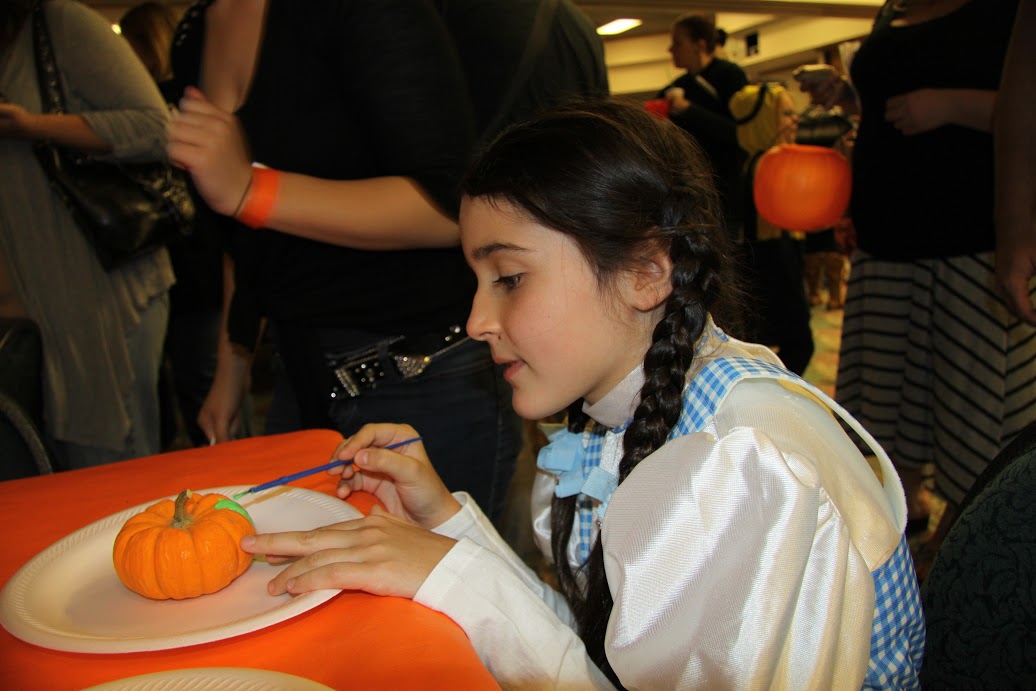 Almost 600 children attended this year's OCCC Halloween Carnival on Oct. 25, said Student Life Director Erin Logan in an email.
The carnival featured about 15 student club booths that offered different activities, prizes, games and food.
The Gamers Guild booth offered "Super Smash Bros Fun Time" which was an activity that allowed children to take turns playing Super Smash Bros Brawl on the Nintendo Wii gaming system.
The SOTA club's booth offered an activity called "Monster Smash," which is a game similar to whack-a-mole, typically seen in arcades.
Children were able to let out some energy during the Hispanic Organization to Promote Education club's musical chairs activity.
The Art Guild's booth had a table set up for children to paint mini pumpkins.
The Phi Theta Kappa booth prepared and distributed free sno-cones in various flavors for children.
The Native American Student Association's booth offered a ring toss game for children.
The Future Alumni Network club's booth gave away free popcorn. Children were able to whip out a toy fishing rod and start "Fishing for Candy" at the Cycling Club's booth.
Children made "Peace Rocks" at the Advocates of Peace club booth, which allowed them to paint rocks.
The Student Media Club's booth featured a guessing game called "Pick a Paper" where children picked one out of three Pioneer issues and their prize was revealed behind their chosen issue.
The Student Physical Therapy Assistant Organization club's booth had a kid-sized bowling zone for children to go "Pumpkin Bowling."
Temporary tattoos decorated the children's skin after visiting the College Poets and Writers' booth.
The Psychology Club's booth had an activity available for children to make "Scary Monster Masks."
The OK Biotechnology club's booth offered "Glow in the Dark Halloween Bracelets" and the SEMSA club featured a ball-tossing activity.
The carnival raised about $600 through donations for United Way, Logan said.