Guitar students ready to show off hard work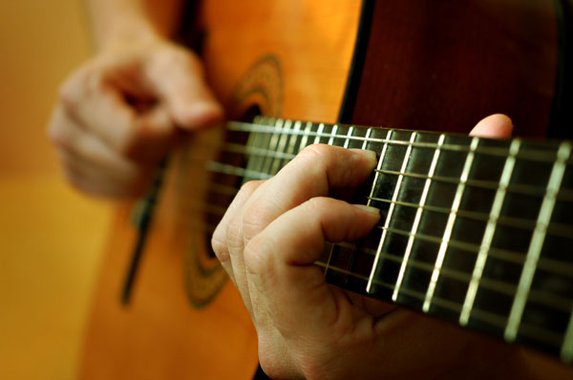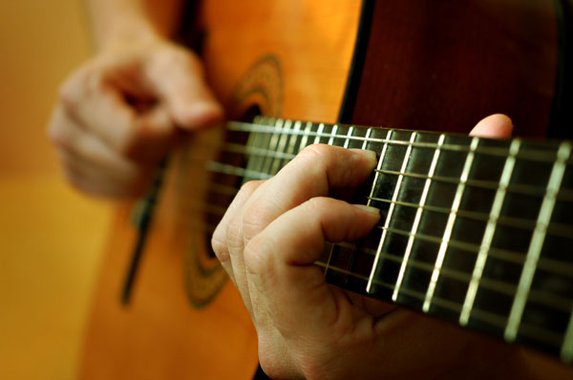 Fourteen OCCC students will take the stage at 7 p.m. Thursday, Nov. 21, in room 132 in the Visual and Performing Arts Center to showcase classical music on the guitar.
They will play a particular style of acoustic guitar music, said sophomore music major Jared Bross.
"Classical guitar takes older styles from the classical period and the baroque period, as well as pieces from Latin America, and is played on a nylon [string] acoustic guitar," he said.
Bross, along with 13 other guitar players, has been preparing since the beginning of the semester for the fall performance, said Professor Terry Isaacs, who has been teaching guitar lessons at OCCC for 14 years.
"Students have been rehearsing once a week and also on their own time outside of school," Isaacs said.
The concert will consist of 14 solo performances and three ensemble pieces played by a quartet including Bross, sophomore music major Matt Colston, junior music and photography major John Magelssen and guitar student Debbie Mauldin.
Colston said he has been playing for many years.
"I was 14 years old when my grandmother and I went to a pawn shop and bought me an acoustic guitar," he said.
"I love playing because it is like when everything else lets you down, it doesn't."
The students are looking forward to performing in front of their peers. Their professor is glad to give them that chance.
"My favorite part about this concert is seeing students grow as musicians," Isaacs said.
"This concert is giving these students a chance to showcase their talent in front of a crowd."
The free concert is open to the public.
Concert-goers are likely to hear a new style of guitar music, Bross said.
"It will broaden their horizons," he said. "People really don't know a lot about classical guitar and there are some really beautiful pieces they will be exposed to."
Magelssen said he encourages everyone to come.
For more information about the classical guitar concert or upcoming performances by guitar students, contact Isaacs by email at terry.l.isaacs@occc.edu or by phone at 405-691-6376.