Government actually listening to voters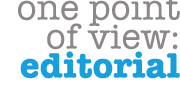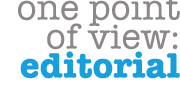 Hold on to your head gear, folks. After all the ranting this writer has done about ineffective and useless politicians, here's a shout-out to two of that profession who actually do their jobs, and do them well.
In November of 2010, the friends and family of 26-year-old Sgt. Jason McCluskey gathered for his funeral in McAlester.
But as they tried to pay their last respects and grieve for the fallen soldier, members of the radical Kansas group Westboro Baptist Church staged a protest just 500 feet away.
WBC members believe God kills soldiers for defending a nation that allows homosexuality.
This inhumane behavior, which heaps more pain onto an already grieving family, has been upheld by the Supreme Court as a valid expression of free speech.
But Oklahoma State Sen. Josh Brecheen (Coalgate-R) decided enough was enough after a call from one of his constituents alerted him to the issue.
Sen. Brecheen introduced Senate Bill 406, which prohibits protests two hours before or after a funeral and pushes the protesters 1,000 feet away from the funeral instead of the former 500 feet away.
Brecheen said he felt the bill was neccesary in light of recent statements made by WBC members.
"After their recent Supreme Court win, the Westboro members said they were going to quadruple the number of protests and pickets," Brecheen said.
"As close as Oklahoma is to their base, I hope that further limiting what they can do in this state will make us a less tempting target for their activities."
In an astounding show of competence, the bill was voted through both houses unanimously, before being sent to the governor's desk.
And there's the second shout-out: Oklahoma Gov. Mary Fallin signed SB 406 into law on April 18.
This is what we need more of. Politicians who know their job is to represent their constituents and then actually do so.
So many thanks and much praise to the legislators of Oklahoma, and Gov. Fallin and Sen. Brecheen in particular.
Keep doing good work like this and this writer might just have to find someone new to aim his pen at.