Good-fitting bra crucial to comfort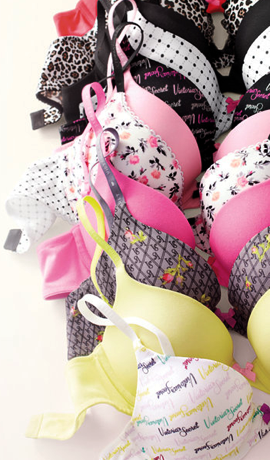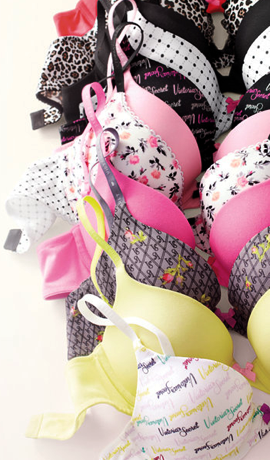 It's something that almost all women dream of: a bra that provides the perfect amount of comfort, support and good looks at the same time.
But here's the catch: we don't want to burn a hole in our wallet to buy one.
And let's be honest, places like Walmart just don't offer this type of product.
That's why Victoria's Secret is my go-to place for pretty, good quality bras.
I like Victoria's Secret bras because they offer a large variety of styles for all body types, including multi-ways, demis, push-ups, bombshell and more.
They offer a variety of colors and patterns that are sure to fit all sorts of style tastes.
Another factor is that they last a long time. Most studies say that a good bra, if treated properly, will last about eight months.
My Victoria's Secret bras usually last more than a year.
During my last visit, I was able to buy two PINK collection bras for under $50 by taking advantage of the store's current mix or match two bras for $42 sale.
The store also offers a "two bras for $49.50" sale on sports bras or other select Victoria's Secret styles.
The sales team at the Penn Square Mall store is friendly and helpful.
They will provide feedback, grab different styles or sizes for you in the fitting room and help you find exactly what you are looking for.
The store offers free bra fittings.
Seeing as though the vast majority of women are wearing the wrong size bra, it is smart to get fitted every time one buys a new bra.
However, Victoria's Secret's staff has fitted me wrong in the past so I recommend you also learn how to measure yourself to have a back up.
Overall, I have never been as satisfied with bras from other stores as I have with Victoria's Secret.
Victoria's Secret is a great place for affordable, good quality bras — just make sure you get the right size.
Rating: A