Getting to Know Brian Rojas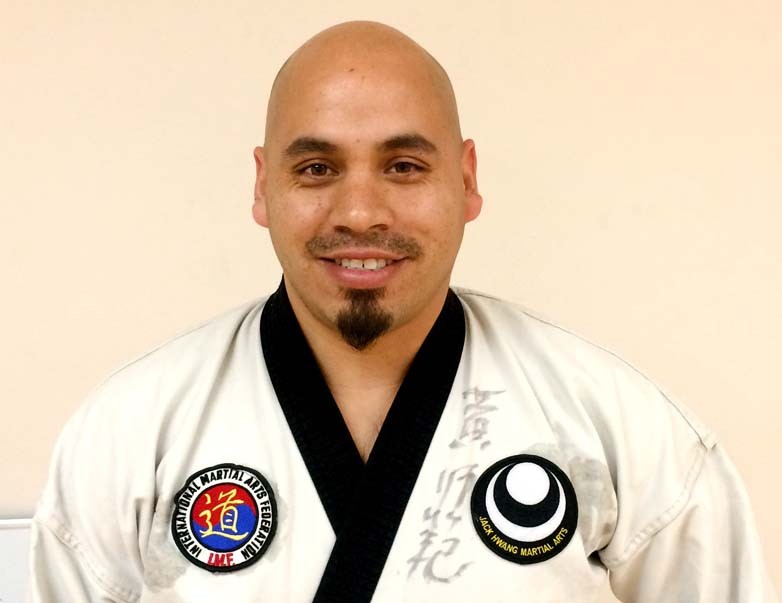 Q: What do you do here at OCCC?
A: "I teach the self-defense/taekwondo class at OCCC."
Q: How long have you been teaching self-defense and martial arts classes?
A: "I've been teaching for about 15 years."
Q: What's your favorite part about teaching taekwondo to people?
A: "It's the motivation it gives students. They say they can't do something and they finally realize they can accomplish those goals. They excel and they start getting better and better and it makes me proud to be their teacher."
Q: What are some of your hobbies?
A: "I work out. I've always been into fitness and stuff like that, so I run a gym, I run and walk my dogs. That's pretty much it. I have three kids and that takes up a lot of my time."
Q: What kind of fitness activities have you been involved with throughout your life?
A: "Martial arts. Kickboxing, muay thai and jujitsu, things like that."
Q: Do you have any favorite sports teams?
A: "The University of Oklahoma, obviously. We're in OU country so you gotta root for them. No other pro teams besides the Thunder, and then OU."
Q: What's your favorite part about personal fitness?
A: "It's the self-improvement. When you value yourself, you can improve yourself. If you put time and effort in yourself, you'll put effort into everything else in your life."
Q: Why is it important for students to maintain personal fitness?
A: "Not for just short term benefits, but for long term. It alleviates pains and gives you wellness to your whole body. When you do it now, you'll reap the benefits when you're older."