'Get a job' sessions scheduled for fall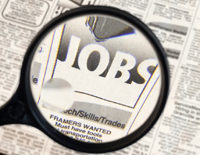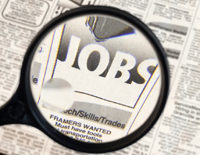 Students who need help finding employment and acquiring the skills they need for those jobs should attend upcoming "Get A Job" sessions, said Employment and Graduation Coordinator Christina Atencio.
The first session, from noon to 1 p.m. on Sept. 2, will cover "Social Media and Professionalism," Atencio said. The session will be held in room CU2.
"We show pros and cons of social media and how people could get fired because of it," she said.
Atencio said a second session "Meet an Employer: Secret Service" on Sept. 9 will be highlighted by a visit from the Secret Service regarding vacancies they have that students could potentially fill. That's from noon to 1 p.m. in room CU2.
Representatives will mainly be doing a presentation about how to create a résumé specifically for a government job, she said.
"Job Search Strategies" will run from noon to 1 p.m. on Oct. 13, in room CU2, and is pretty straightforward, Atencio said, focusing on looking for employment.
"Résumé 101" is from noon to 1 p.m. on Oct. 28, also in room CU2.
It will focus on how to create an outstanding résumé for any sort of job that isn't in the private sector.
"Interviewing 101" is the last session. It starts at noon Nov. 10, in CU1, Atencio said.
In the past, for that session, a guest speaker has been featured to talk about the do's and don'ts of interviewing, she said.
Atencio said the guest speaker in the past has dressed in character to give students an idea of how not to dress, or how not to act.
Last semester was the first semester for the "Get A Job" sessions and, Atencio said, the turnout for each has increased, a trend she hopes to continue.
She said each session usually lasts about anywhere from 30 to 45 minutes, so it's not a major time investment for busy students.
Free pizza will be provided for all who attend as an extra incentive, Atencio said.
For more information, contact Graduation, Employment and Transfer services at 405-682-7519, or contact Atencio at 405- 682-7813.