Genuine Japanese ramen in Oklahoma City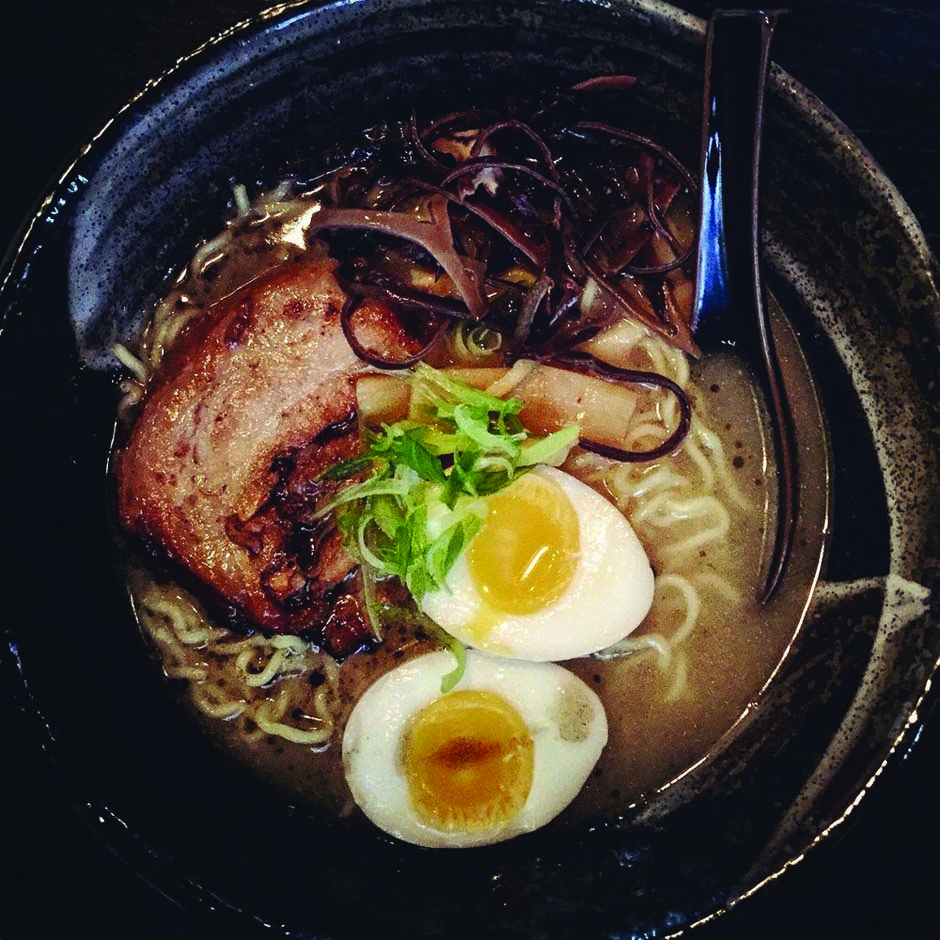 If you are looking for something delicious to eat on a night out, or the morning after, in central Oklahoma City, try the Tamashii Ramen House.
Located in a nondescript, white building at 321 NW 8th St in Oklahoma City, this noodle shop set apart from its surroundings looks quiet, with just a small sign to mark its presence.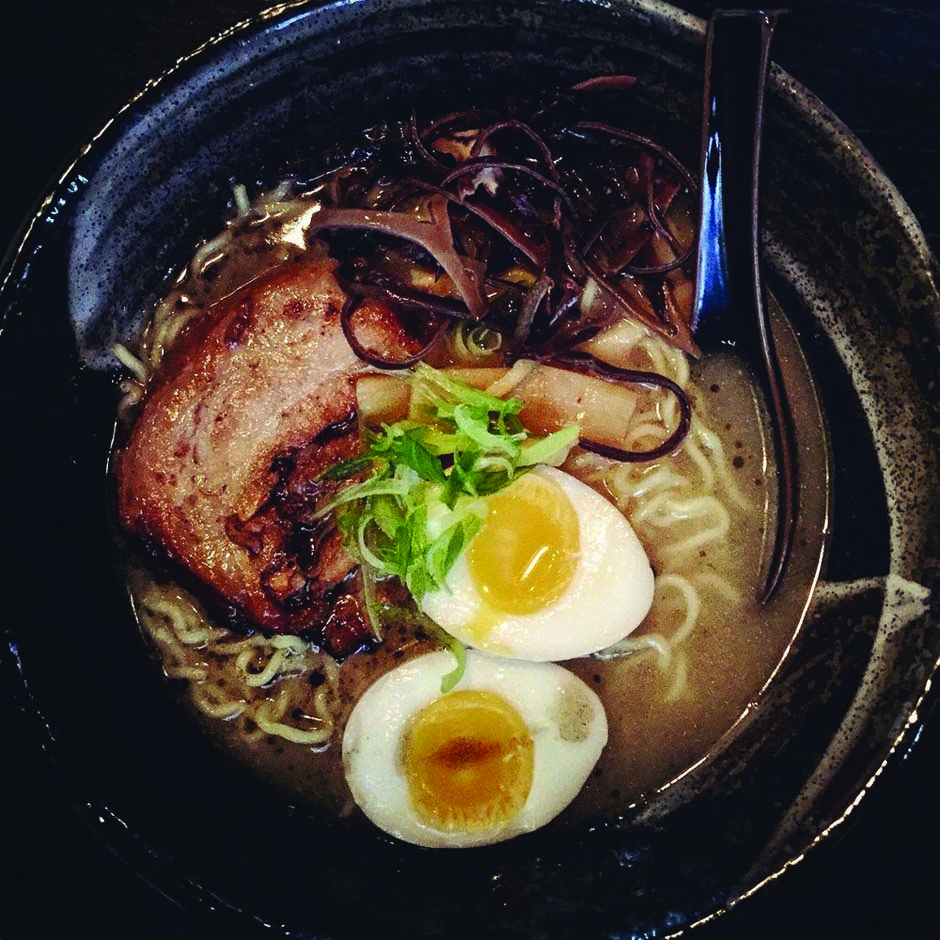 The sleepy exterior belies the busy atmosphere within.
When I visited on a Friday night, cheerful patrons filled every booth and seat in the small shop. A crowd of hungry people huddles just inside the doors awaiting the next available table.
Eventually the server seated us at the bar, which provides a view directly into the kitchen where everything is prepared.
The menu is not large, offering five types of ramen, but diners have a large list of additional ingredients with which to customize each bowl that can also be supplemented with an array of appetizers and desserts.
While we waited for our noodles, my friends and I snacked on takoyaki, octopus with green onion and ginger battered and fried in little round balls that looked kind of like hushpuppies. With takoyaki sauce and mayonnaise drizzled on top, they were crunchy on the outside, but warm and creamy on the inside.
For a main dish I chose a miso butter corn ramen in a style originating from the Japanese island of Hokkaido. Braised pork belly, and a pile of grilled corn topped with a big dollop of whipped butter lent a hint of American Southern barbecue which mingled with ramen noodles, miso broth, scallions, bamboo shoots and other flavors familiar to Japanese cuisine.
I also sampled a spicy tonkotsu ramen with lots of extras. Jalapenos, ground pork, seaweed and fish cakes all mixed in a hot savory pork broth. A soft boiled egg sliced and laid on top added a hearty finishing touch.
Tamashii means "soul or spirit" in Japanese, and as the name implies this is Japanese soul food. It's perfect to share with friends and wash down with a cold beer, or enjoy alone with a hot cup of tea.
Overall Tamashii Ramen House provides an excellent casual dining experience, and while I am no expert the food seemed authentic, like it might be served at a noodle shop in Japan. Though we had to wait nearly 45 minutes to get a table in the small noodle shop, it was worth it.