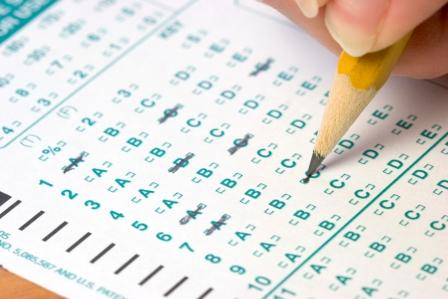 More than 50 individuals are waiting to enroll in GED classes in Spanish at OCCC's Family and Community Education Center, said Jessica Martinez-Brooks, director of Community Outreach and Education. The FACE Center is located at 6500 S. Land, about one mile north of the main campus.
In addition another 350 students are waiting to take GED classes in English, Martinez-Brooks said.
Completing the course prepares students to take the GED test. If they pass, the students receive the equivalent of a high school diploma. The demand for GED classes in Spanish has risen as a result of the Deferred Action for Childhood Arrival, which allows immigrants brought to the U.S. as children to gain temporary work permits, Martinez-Brooks said.
To qualify for a work permit, individuals must be enrolled in high school or a GED course — or have a high school diploma. This act branches off from President Barack Obama's Dream Act, which has yet to be approved by Congress. The act simply helps those who were brought to America illegally as children, Martinez-Brooks said.
To meet the needs of students, Spanish GED classes on Saturday have been added recently. So far 20 people are enrolled for the Saturday session.
Unlike the courses for obtaining a GED in English, which are free, the Spanish GED courses cost $80. This is because the courses are not government-funded through the FACE Center grant the college receives.
The GED classes in Spanish are for those who do not fully understand English, said Martinez-Brooks. This will help them prepare to take the actual GED test which can be given in Spanish.
These courses do not fall under the English as a Second Language since the courses are in Spanish. The English as a Second Language program has been at the center for some time. The ESL courses will teach students English skills, even if they take the GED test in Spanish.
ESL courses help with life in an English-speaking country.
Anthony Tyrrell, an instructor who teaches English as a Second Language, has been with the FACE Center full time since 2008. He helps with the ESL program and also does the orientation for incoming students. Tyrell explained that there are three levels to the ESL courses: beginning, intermediate and advanced. Students are given a placement test to determine which level they should enroll in.
Tyrell said his students need to feel comfortable with the English language.
"I don't look for perfection but confidence," he said.
Tyrell said part of his job is to help students develop life and survival skills. These skills can help with everyday activities that Americans take for granted. The trip to the post office or even just a quick catch-up with a child's teacher can be a difficult tasks for an immigrant who struggles with English.
He said he understands the challenges that come with learning a language that is constantly changing.
"English is a challenge for all of us," Tyrell said. "Our goal is to bring non-English speakers into American life, to create better citizens, workers, and parents."
He said immigrants who can master even the basics of the language can have more success shopping in the grocery store or interacting with a child's teacher. For more information, contact Jessica Martinez-Brooks by email at jmbrooks@occc.edu or by phone at 405-682-7859.