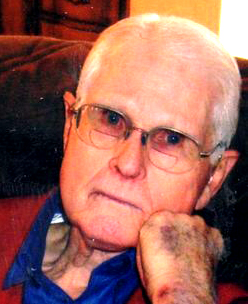 With the cost of college tuition on the rise, many students are looking for a way to pay for college —one that won't put them in debt.
Around two-thirds of full-time college students pay for college with scholarships or grants, according to debt.org.
The OCCC Foundation, created in 1998, provides many scholarship opportunities for those with financial need by offering scholarships like the Ralph and Connie Gamel Scholarship, said Jennifer Harrison, Institutional Advancement development director.
The Gamel Family have supported OCCC and students for many years and recently donated $600,000 for scholarships, making it the largest individual donation in OCCC history.
Harrison said the scholarship will give at least 10 students $1,000 each for the spring 2015 semester.
To be eligible, she said, students must:
• Attend OCCC in the spring 2015 semester.
• Have the need for financial assistance.
• Have a minimum GPA of 2.0.
• Be committed to completing their associate degree at OCCC.
• Complete an essay.
"It's a pretty simple application," Harrison said. "It's just general information about yourself and then a 500-word essay about how the scholarship will help you reach your professional and educational goals."
Harrison said applications can be picked up in the OCCC Foundation Office located in 1A4-AH and must be returned by by 5 p.m. Friday, Nov. 21. Applications cannot be emailed. Students also must provide an official transcript, she said.
The scholarship started seven years ago when Ralph Gamel decided to create a scholarship to honor his late wife Jean Gamel, Harrison said.
"She did not get a chance to have an education and he wanted to make sure students here at OCCC could receive an education if they had financial need," she said. "He set up a scholarship. He donated money every semester to give away around 10 scholarships a semester."
Harrison said the Ralph and Connie Gamel Scholarship selection committee will meet the first week of December. Students will be notified the week of Dec. 15, she said.
"I'll send an email out to those who received the scholarship and an email out to those who didn't."
The Ralph and Connie Gamel Scholarship is not the only scholarship OCCC will offer, Harrison said.
About 40 scholarships will go online Monday,  Dec. 1.
The scholarships have various deadlines, but many will be due by Feb. 27, she said. Harrison said students should take advantage of every scholarship opportunity.
"It's free money," she said. "A student who needs help with school should take advantage of the Gamel Scholarship and apply. They should apply for any scholarship we offer here in the OCCC Foundation, because there's plenty of money to go around.
"We want to help all the students that we can. That's our number one priority — to raise money for scholarships for students."
For more information about the scholarship, contact the OCCC Foundation at 405-682-7591, or visit www.occc.edu/foundation. To see a list of scholarships, visit https://occc.academicworks.com.