Fuller House
Summary:
Watching Danny Tanner, played by Bob Saget, made me cringe.
My siblings and I gathered around my mom's living room this past weekend to watch the highly anticipated first episode of "Fuller House," titled Our Very Own Show, Again.
"Fuller House" is a spin off of the '90s favorite "Full House," but is described to be a stand alone series as well.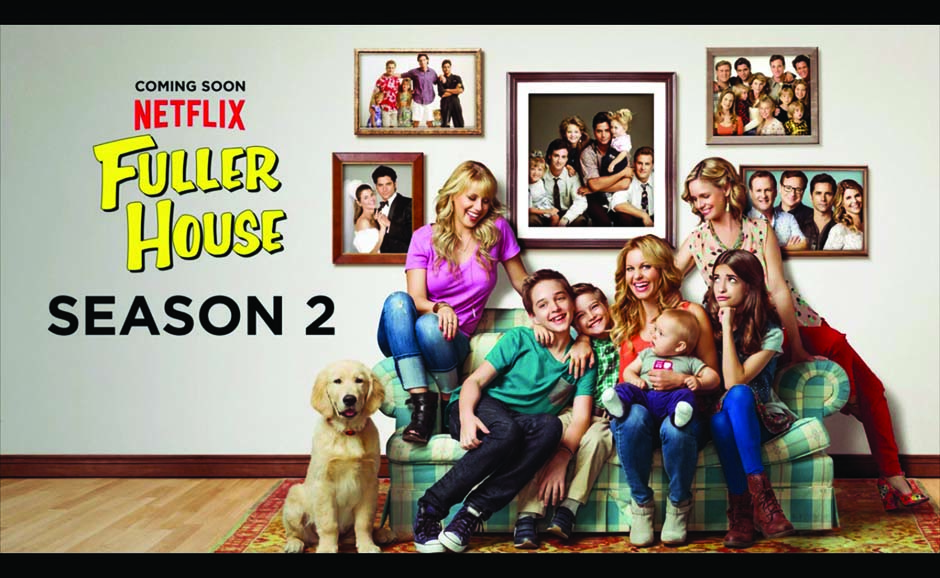 The plot is about D.J. Tanner, played by Candace Cameron Bure, widow and mother of three boys and the balancing act she is forced to juggle when her father leaves to pursue his career in Los Angeles. Sister Stephanie Tanner and best friend Kimmy Gibbler decide to move in and help with the kids and housework.
If you watched "Full House," you know the story plot was about a widowed dad raising three girls with the help of his two best friends.
I like that in this series we will see the hardships single mothers encounter and how they manage it all.
Before I began watching the show, I told myself I would keep an open mind but I was not impressed with the corny first episode.
Watching Danny Tanner, played by Bob Saget, made me cringe throughout the entire episode. His body movement on screen was awful and his voice was high pitched. Let's just say he could have used more rehearsal time.
In my opinion, the production team incorporated too much into one show. They could've laid off on some of the jokes and sayings from "Full House." If it's a stand alone, viewers wouldn't get the jokes anyways. It was simply too much too soon.
But I do have to say Uncle Jesse, played by John Stamos, is still as handsome as he was in the '90s. My favorite part of the episode was when Jesse led the family in singing his heart-warming song "Forever." Even my brothers were singing along, which made us laugh, taking us back in time.
I already knew the youngest of the sisters, Michelle Tanner, played by twins Mary Kate and Ashley Olsen in "Full House," would not be in the new show. But I'm still hoping they make an appearance at least once this season.
Overall, I was not impressed but I am going to give the Tanners a second chance and watch episode two. This will determine if I continue watching the season altogether.
Season one of "Fuller House" is available on Netflix.