'French Connection' one of finest '70s films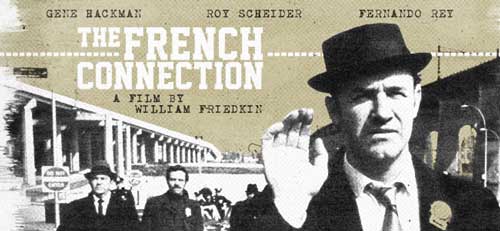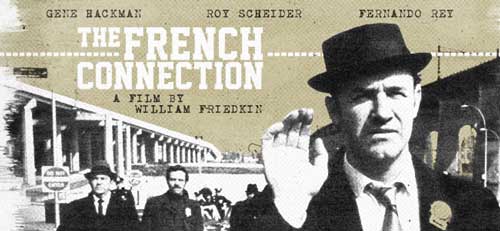 The 1970s crime thriller "The French Connection" is an impressive film worth watching and is available on Netflix.
The story is about two New York City narcotics detectives who stumble onto a heroin-smuggling job from France.
The two detectives try to intercept and arrest the wealthy French criminal who's running the drug trafficking syndicate.
Ernest Tidyman adapted the screenplay from the 1969 non-fiction book by Robin Moore.
Gene Hackman earned his first Academy Award in this film for his stunning lead performance as the obsessive Detective "Popeye" Doyle.
Roy Scheider gained a Best Supporting Actor nomination for playing Popeye's partner, Detective Buddy "Cloudy" Russo.
Popeye and Cloudy are based on real-life New York City police detectives, Eddie Egan and Sonny Grosso
In this film, the line between criminal and police officer is extremely thin.
The villain is a well-mannered, loving husband.
Hackman's anti-hero is an abrasive, racist brute.
The tactics used to get information out of criminals is extreme, unethical and sometimes illegal.
And the best part is that the two detectives don't feel guilty or ashamed for harassing suspects — they enjoy the hell out of it.
Aside from performances and story, this film also has one of the most intense and memorable car chase sequences ever filmed.
If you don't watch this fantastic movie then at least check out the car chase sequence on YouTube.
Director William Friedkin (The Exorcist), approached this story by incorporating tactics used in documentary and guerrilla filmmaking.
Apparently, the traffic jam scene on the Brooklyn Bridge was managed by actually creating a real traffic jam on the Brooklyn Bridge without permits.
The scene in the New York City subway also was done without permits.
And because of Friedkin's approach, "The French Connection" won five of the eight Academy Awards it was nominated for in 1972, including the Best Director and Best Picture Oscars.
Overall, "The French Connection" is an energetic cop movie with filmmaking tactics as fierce as the story's characters.
Rating: A+
To contact Ethan Cooper, email pioneerphotog@occc.edu