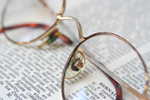 The chance to learn Tamil, the official language of India, Sri Lanka and Singapore is now free and open to anyone who wants to attend class on Saturday afternoon. Classes were to begin Nov. 12, but students can join later, organizers said.
The class will be held on campus in room 1X5 from 4 to 5 p.m. every Saturday.
The International Student Association and several members of central Oklahoma's Tamil-speaking community are presenting the class for those who want to learn the language spoken by over 75 million people, said business Professor Vijayan Ramachandran.
Instructing the class will be retired engineering professor Masil Masilamani.
"The classes will begin at the pre-kindergarten level and end at the sixth grade," Masilamani said.
Ramachandran, who will be a co-instructor for the class, said the interest for the class "began as an opportunity for our kids to learn the language."
"I speak it," he said. "I've been trying to get my kids to speak it for years, and Masil has been tutoring them."
The class will follow American Tamil Association teaching guidelines, and several Tamil-speaking people in Oklahoma City have offered to help teach.
"There are so many Tamil-speaking people in Oklahoma, I was surprised," Ramachandran said.
"We have plenty of teachers, but we're hoping for at least 20 students."
The class is not exclusive to those who are already familiar with the language.
"We are very user-friendly," Ramachandran said. "We'll decide during the first class who is in what level."
Mandarin, another asian language, is rapidly becoming mandatory for international business students, but soon Tamil could also become vital for those who wish to work in the global market.
"If enough adults show interest in the course, perhaps it will be offered for credit hours through OCCC," Ramachandran said. "We want to see what the response is."
For information about the class, contact Ramachandran at 405-682-1611 ext. 7220, or by email at rvijayan@occc.edu.
To contact Erin Brinkworth, email onlineeditor@occc.edu.