Free immunization clinic supplies Tdap vaccinations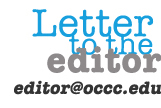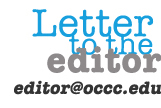 To the Editor:
Parents will have an opportunity to get their adolescent children vaccinated free of charge at a Tdap immunization clinic scheduled for Thursday, June 23.
Tdap provides protection against tetanus, diphtheria and pertussis (whooping cough).
The Oklahoma County Immunization Coalition is sponsoring the free clinic.
Beginning with the 2011-12 school year, all students entering the 7th grade will be required to have a Tdap vaccination.
There is no grace period, so all students will need to get the Tdap booster shot before the school year starts.
While most children are vaccinated against those diseases as pre-schoolers, that protection begins to wear off after five to 10 years.
The State Board of Health adopted the new requirement for 7th grade Tdap booster shots to help fight the spread of whooping cough in Oklahoma schools and communities.
Whooping cough has been increasing in the U.S. in recent years.
In 2010, Texas reported more than 2,000 cases, California reported more than 9,000 cases, and 10 infants died nationwide.
Infants need four doses of vaccine before they develop immunity to whooping cough. Even though they can begin vaccinations at 2 months old, they aren't fully protected until they have received the recommended doses at ages 2, 4, 6 and 12 months.
That leaves young babies vulnerable to infections transmitted by unvaccinated older children or adults.
To participate in the free clinic, [you must] bring immunization records, and the parent or legal guardian must be present with the child.
Adoptive or foster parents should also bring their adoption or placement papers.
For specific questions about children's immunizations and information on this program and others, call 405-425-4404 or 405-425-4450. Information is also available online at the OCIC website at www.ocic.info.
Free Tdap Immunization Clinic: 6 p.m. to 8 p.m. Thursday, June 23, at Homeland Grocery Store, 5857 NW Expressway.