Free app generates 3D modeling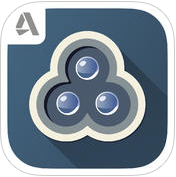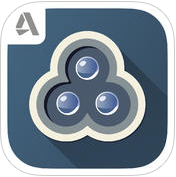 "123D Catch" is a free app by Autodesk that allows anyone with a smartphone to automatically make 3D models from photos.
The app uses the phone's compass/gyroscope to give users their orientation to whatever object they are trying to capture,
The user then circles the object, taking as many pictures from as many angles as possible —50 isn't unreasonable.
The app uploads the pictures and stitches them together, creating a detailed, accurate model that can be manipulated with other "123D" and Autodesk software.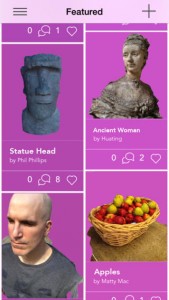 Yes, you can take a model of something and 3D print it. You just need to learn the 3D design equivalent of changing document types from docx to pdf.
"123D Catch" has practical uses for people in fabrication, design, or hobbyists wanting to 3D print a flower or just make 3D art. Unless you have extensive drafting and Photoshopping experience, you are not going to create a better model.
This app is as useful as you are creative and is a great example of the crazy things you can do with modern smartphones.
Ten years ago you would need an expensive computer and scanner setup to do what your phone can now do.
I assume that Autodesk handles most of the processing and storage pro bono, so, shout-out to them.
Sure, this app isn't most people's cup of tea, but I know there are enough nerds on campus that at least a few will go "no way!" and race to the app store.