Former OCCC biology professor to plead into drug court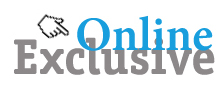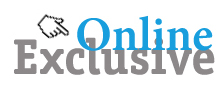 A former OCCC biology professor is scheduled to plead into drug court this August, according to Oklahoma County court records.
Cassandra R. Meek, who is facing charges of methamphetamine possession, two counts of marijuana possession, drug paraphernalia possession, possession of a counterfeit item, and use of a surveillance camera during the course of a felony, is expected to enter the plea agreement Aug. 11.
The plea could save her from a two- to 10-year prison sentence and up to $12,000 in fines and court costs.
Meek was arrested for possession of dangerous controlled substances May 24, 2009, during a police drug raid at her Oklahoma City house.
Police said they found 0.36 grams of methamphetamine and 6.13 grams of marijuana in her home in plain view, according to Oklahoma City Police Department crime reports.
In 2009, Meek told the Pioneer she was innocent of all charges and said the drugs must have belonged to someone else.
At that time, Meek said she allowed people recovering from drug addictions live at her house in return for services performed around the property.
Oklahoma Drug Court expert and retired criminal defense attorney, Gerald Weis, said pleading into drug court means Meek may request to participate in drug treatment and rehabilitation instead of going to prison.
Meek, who was released pending her trial, could not be reached for comment about the expected plea.
Her attorney of record Phil Winters has not returned calls.
Meek began working at OCCC on Jan. 18, 2005, as a part-time adjunct biology professor. She became a full-time professor Aug. 15, 2005.
After being charged in May 2009, OCCC placed Meek on suspension, said Cordell Jordan, OCCC Media Relations coordinator. However, he said, Meek resigned her position in December 2009.
Jordan said Meek is not barred from applying for future employment with the college.
OCCC President Paul Sechrist declined comment on the case.
For more information or up-to-date developments on Meek's case, visit the Oklahoma State Court Network's website at www.oscn.net, or call the Oklahoma County Clerk's Office at 405-713-1705.
To contact Mark Smith, email onlineeditor@occc.edu.