Former NBA star's art on display in new gallery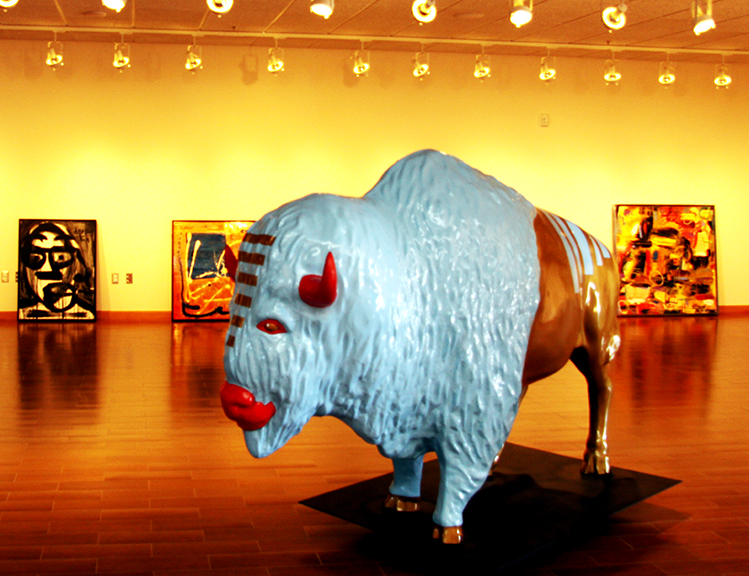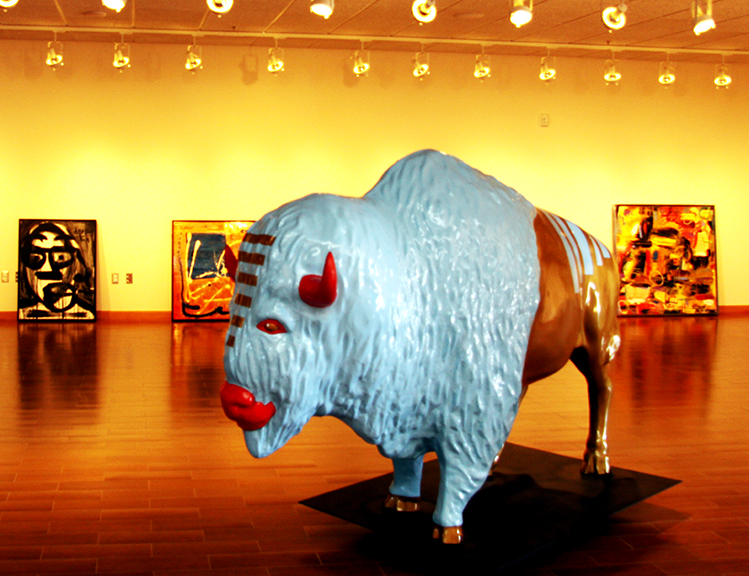 Retired NBA player Desmond Mason said OCCC's new Visual Performing Arts Center is the perfect venue for his art show that opened Jan. 18.
"I said when I walked through before [the theater] was completely done that it was phenomenal," Mason said. "And this is incredible."
Mason said the amount of lighting in the Inasmuch Foundation gallery is refreshing.
"It's … nicely lit — that's what you want. I think it's perfect," he said. "This is a great space."
Mason said he's been an artist since high school but that his talent flourished during his college years.
"I didn't really like to draw [when I was younger]," he said, "I just liked to make stuff."
In his early years, Mason said he preferred creating things with his hands but fell in love with drawing as he grew older.
Mason's show displays 17 pieces, including the most recent contribution to the "Spirit of the Buffalo" Project, an Oklahoma City public art tradition that began in 2004.
The buffalo Mason spray-painted blue, red and gold is the final piece to the project.
"There were only 200 made and he's number 200," he said.
Mason said he was able to research the other buffalo projects so he could ensure his personal contribution met the standard. He said he had specific emotions in mind when considering what colors to decorate his piece.
Mason said he studied art while attending Oklahoma State University and color theory was something he was passionate about.
"When I draw from red, it's energy —it's intensity," he said. "It's one of the main colors that attract the eyes. It's one of the main colors in child psychology that are utilized on a regular basis."
He said he added blue because it's the polar opposite of red — serene and calm.
"Gold is considered to be a regal color," he said. "It's a color of power and hierarchy."
Mason said his goal was to capture the energy of each color when decorating the buffalo piece.
"Outside of all of that, the colors are extremely complementary."
Mason said his "Untitled Buffalo" will permanently be located at the corner NW 7th Street and Hudson Avenue in downtown Oklahoma City. He said he intends to open an art gallery in the same area. Though he said he is still in the early processes of opening the gallery, Mason said he hopes to have other artists' work on display when his pieces aren't in circulation.
For more information, contact Academic Advancement Executive Director Lealon Taylor at 405-682-1611, ext. 7617.
To contact Siali Siaosi, email seniorwriter@occc.edu.