For These Sisters, Christmas is All About Family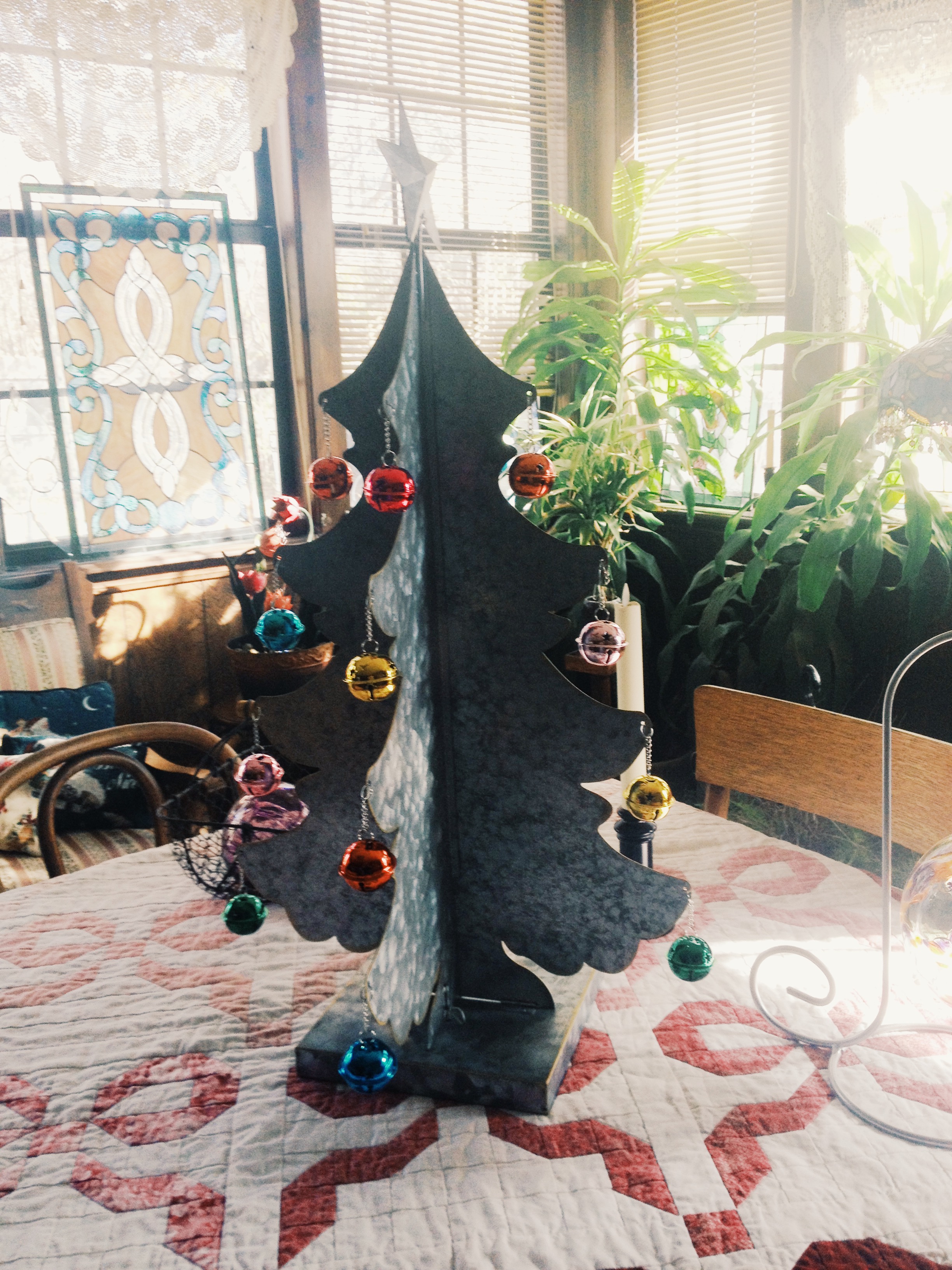 Working mom, Katie Longest, has made Christmas a major a celebration since she was a little girl.
Longest is one of four siblings, and has three children of her own. She lives in Blanchard Oklahoma. With a big family, most holidays enter with a bang in the Longest clan.  
During Christmas time, imagery of cookie crumbs trickling off the plate, peeking at gifts, and creeping nearby to see the man in the red suit were common occurrences in Longest's childhood.
Like most kids during Christmas, Longest was impatient.
She was the type that always wanted to know what Santa brought her.
Even if that meant getting a closer look.
"I was dying to know what I got under the tree," she said.
Nine year old Longest had a history of unwrapping her gifts. When she was done, she rewrapped them like nothing ever happened.
"I used to take a pair of scissors and slice the tape just right to unwrap them," Longest said.
One Christmas her secret was ruined.
"This time, [I guess] I leaned in too far and knocked the entire tree over." She said, "my parents came running down only to find me laying on top of a fallen tree."
Longest said once her parents realized they weren't being robbed, they laughed.
"I was seriously caught red handed with the scissors and tape too!"
When learning of her daughter's Christmas scheme, Longest's mother had a new plan for next year.
"My mom changed all of our names on our presents into these crazy codes that she made with dots." Longest said. "The only thing is she lost the code and on Christmas it was a free for all opening gifts."
While coding the gifts didn't last long, Longest has created a list of traditions with her own kids.
"We watch Christmas movies every night." she said.
"The Polar Express" is always first in the Longest household.
"We PJ it up and I make my famous (to the kids) got chocolate. Christmas is my number one holiday," Longest said, "that damn elf on the shelf is the worst though."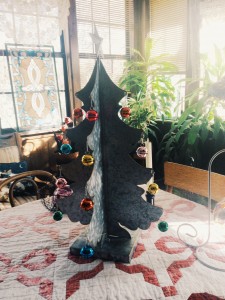 While Longest's and her family 'go all out' for Christmas, others keep it simple — and in small numbers.
Oklahoma born, Ashley Milligan, 24, comes from a large family. Five sisters, half and full, means the holiday season stays busy.
Within the last two years, Milligan and her older sister Sarah made their move to Virginia together.
Though they both live in different cities, they still make an effort to see each other as much as they can.
"[My sister Sarah and I] are a little estranged from our family." Milligan said, "We have Christmas with them but it's so hectic — it's not really our thing."
The pair have made a pact to make sure they enjoy the holidays in their own way.
"Every year we meet up a couple weeks before Christmas just the two of us,"
Milligan and her sister watch Christmas movies, listen to Christmas music, and switch off every year getting each other a Christmas sweaters or pajamas.
"It's the one thing I can always count on every year." Milligan said, "It makes my holiday season a lot brighter."
This tradition happened shortly after Milligan's parents divorced.
"Right after my parents split, we decided to just do Christmas together and say
'screw you' the rest," Milligan said. "It was great because in all that chaos I had that one constant. It really made Sarah and I that much closer."
While the Christmas season has many themes, Milligan and Longest share one thing in common — family is a 'constant' no matter how big or small.