Food Bank comes with a side of service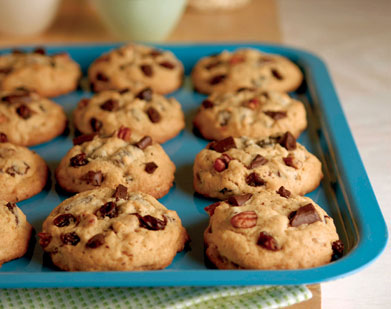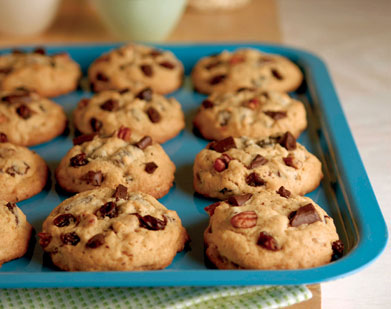 About 35 students from OCCC gave up half of their Saturday on March 9 to help the hungry in central Oklahoma by sorting food at the Regional Food Bank of Oklahoma.
Student, Anna Morgan said it was her first time to go on the Regional Food Bank service trip.
"I wasn't sure what to expect," she said. Morgan said she learned about the service learning trip through her job in the Student Life office.
"I saw that a trip to the food bank was planned. I have always heard good things about the food bank, so it is something that I wanted to experience myself." she said
The students were shuttled to the food bank from OCCC and immediately got to work sorting food.
The food bank is located at 3355 S Purdue Ave, just west of Will Rogers airport. The volunteer retention coordinator for the Regional Food Bank of Oklahoma, Denice L. Hurlbut, said she was impressed with effort the students put out.
"About 40 OCCC students came and helped us sort out donated food. They sorted 28,350 pounds of food, which is equivalent of nearly 22,000 meals going out to feed hungry Oklahomans," Hurlburt said. "I was stunned by these large numbers and couldn't believe that the OCCC students helped out that much."
Hurlbut said they wouldn't have been able to process that much food without the support from volunteers like the OCCC students.
This trip was a full day on Saturday from 8 a.m. to 4 p.m. The day was sectioned into two four-hour shifts, so OCCC was able to take about 35 students, which is twice as many as usually go on the half-day trips.
The Regional Food Bank of Oklahoma plays a large part in feeding most of central and western Oklahoma.
"Every week we send out enough food to feed about 90,000 people. Oklahoma is currently the fifth hungriest state in the country and one in six Oklahomans struggles with food insecurity," Hurlbut said. Morgan said the students came ready to work. "I was amazed at how well everyone worked together to get things done," she said. "There was not a moment during the time we were there that I saw anyone standing still."
During this long day, the students were provided with a sack lunch that contained: a sandwich, chips, cookie, an apple and a soda. Morgan said she would definitely be going back to the Regional Food Bank.
"It felt really good knowing that what we were doing would be helping the people of our community, and I am proud to have played a small role in that," she said. Erin Logan, Student Life director, said OCCC has really enjoyed working with the food bank and is always getting great feedback from the students.
"This program is a worthy cause that means a lot to the citizens of Oklahoma." she said.
Student Life has scheduled more service learning trips this semester for students to become involved in the community of Oklahoma City, Logan said. Upcoming trips include Habitat For Humanity from 8 a.m. to 4 p.m. Saturday, April 6; Special Care, Inc. from noon to 4 p.m. Friday, April 12; Christmas Connections from 8 a.m. to 4 p.m. Saturday, April 27.
To register for these events or for other opportunities Student Life offers, go to their website at http://www.occc.edu/studentlife/index.html.