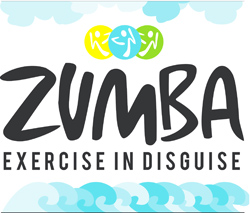 On any given Tuesday, around 6 p.m., those who find themselves near the Wellness Center may hear the pulsing of '80s pop hits thumping rhythmically alongside a strange cadence.
"One and two and three," an encouraging voice calls out. "Up! Down! Up! Down!"
These are the sounds of sweat flowing in an almost round-the-clock schedule of group fitness classes.
OCCC's Recreation and Fitness calendar shows that folks can engage in yoga or Zumba classes, blast their abs, work their total body, improve their cardio, swim, dance or spin.
"Group fitness classes are designed to provide a safe, fun and effective workout in a comfortable group setting," the Rec and Fit website reads.
Health and Fitness Specialist Carole Valentine said classes are offered on a first-come, first-served basis until classes are full.
"Most of my classes are ongoing," she said.
Participants can register for group fitness classes throughout the semester, she said.
Valentine said classes are led by trained instructors and can accommodate between 15 and 30 participants.
Classes range in price and can be paid for per class or students can purchase a group fitness pass, which allows them access to every class in a semester for $45.
Sports Assistant Matthew Wright said the classes also are offered to those in the community.
Group fitness passes and various membership packages are available to non-students in a range of prices, he said.
Business major and fitness enthusiast Spencer White said he regularly takes classes.
He said he commonly hears music when he is in the area.
"Yeah, I've heard them playing 'Lean Like a Cholo' in there," he said.
White said he has found the music fits the various classes well — upbeat music in some classes and more relaxing compositions for classes like yoga.
White said the classes have regulars who are quite dedicated.
"Lot of faculty." White said. "Then there's a few that come in every now and then and just drop in for $5."
"Zumba and yoga get the most (participants)."
To learn about the activities and schedules offered visit www.occc.edu/rf/wellness-classes or visit the Recreation and Fitness office located on the first floor of the Main Building.