Film Institute focus on area of expertise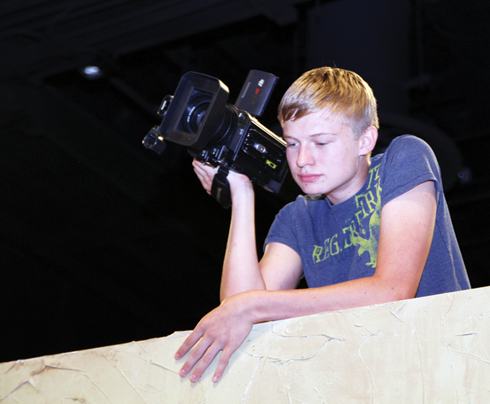 OCCC offers a series of clinics during the summer that brings film students in.
The Oklahoma Film Institute is led by Academy Award-winning film producer and OCCC Artist in Residence Gray Frederickson ("The Godfather" trilogy, "Apocalypse Now").
Teaching with him is Emmy Award-winning writer/director and producer/screenwriter Greg Mellott, also chairman of the Film and Video Production program at OCCC.
Frederickson and Mellott guide students through the process of filmmaking from pre-production to script writing, directing and editing final products.
The series of clinics at one time were more like summer classes that were three weeks in length, costing $1,500 for the entire three-week session, Frederickson said, but that has now changed to three-day clinics costing $100 a day.
By offering more classes, students can achieve more of a focus on an area of expertise and have the opportunity to choose the class that appeals most to them, Frederickson said.
Frederickson said the students learn a lot of valuable information during the clinics.
"A student told me he learned more in three days at the OFI, than four years at the University of Texas."
After completing the clinic, students are more compelled to enroll in credit classes with OCCC, Frederickson said.
For more information about the OFI, e-mail gfrederickson@occc.edu or gmellott@occc.edu.