Fashion trends are plentiful on campus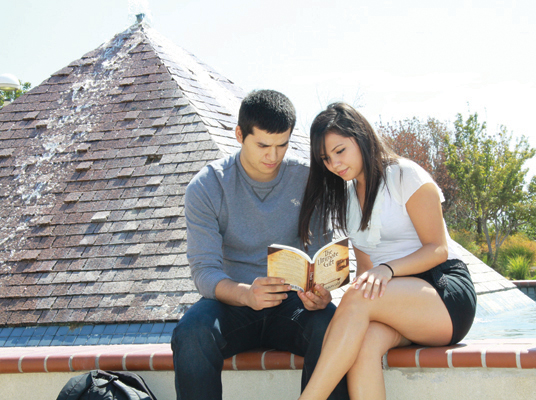 As we all know the winter weather in Oklahoma can become quite dreary. Fall fashion sometimes can add to that, with the dark colors and bulky coats. This fall is all about bright colors and taking a risk with different patterns.
Seventies fashion is high on the list of trends, with the likes of flares and wide-leg pants; while on the tough side, biker and punk follow to the new season.
Polka-dots are one of "the Trend" patterns this fall, try a polka-dot blouse or scarf to put a light and trendy spin on an everyday outfit.
Another trend this fall is bright colored pants. The bright colors will pair well with darker layers and give it a fresher look.
Bright blue is one of the "it" colors for this fall. The color adds energy to everyday outfits and will help spice up work attire.
Dresses are leaning more to the conservative side with an edginess.
Dresses are longer and not as tight fitting as the past, but the trend of this fall has an up-to-there slit, adding just the right amount of sexy.
Along with the other fashion trends for this fall, men are particularly looking at a relaxed tailored fit. Looser fitting pants and jackets.
The skinny look isn't completely out, just a little looser.
Another trend for men is high top sneakers and suits. Pair them together with a pattern shirt for casual day wear.
Dress it up at night with a button down shirt, vest and dress shoes.
Vests and turtleneck sweaters are a big fashion trend for both sexes this fall.
To contact Emily Schorr,
email seniorwriter@occc.edu