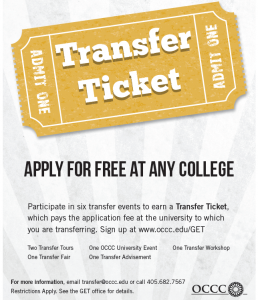 Students who plan to transfer to a four-year school can compare costs and scholarship deadlines at the Fall Transfer Fair from 10 a.m. to 2 p.m. Wednesday, Sept. 23 in the Main Building lobby, said Javier Puebla, Transfer and Graduation coordinator.
More than 30 universities will be represented at the fair, including schools from Texas, Missouri and Kansas, he said.
"It's a convenient one-stop shop for students to be able to get information from multiple universities at once and be able to compare them on the spot.
"If they have any questions, they have those representatives available to answer anything."
Puebla said participation at various college tables will earn students tickets for a chance to win one of two iPads.
The Transfer Fair also is one of the requirements for students who are enrolled in the Transfer Ticket program, Puebla said. He said the program pays the application fee at whichever university a participating student is transferring.
"They'll need to sign in with me at the Transfer Center office," he said.
Students can register online for the Transfer Ticket program at www.occc.edu/get/transfer-ticket.html. Puebla said the program requires students to attend six transfer events.
For more information, contact the Graduation, Employment and Transfer Office at transfer@occc.edu or call 405-682-7519.