Fading country star releases new album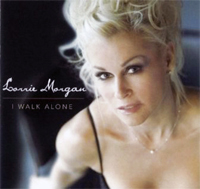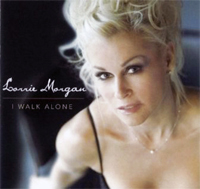 Lorrie Morgan's newest album, "I Walk Alone," is a classic example of a woman in music who has not adapted to a changing vocal range.
While certain songs such as "Cleaning Out My Closet" deliver a tasty blend of southern guitar riffs, her newest album has no chance at survival.
That's what happens when you turn 52, your voice has been damaged from years of smoking, and you are unwilling to adapt to mother nature's aging process.
The once-successful music star has unwillingly demoted herself to the stage of casinos and small-town auditoriums, and this newest album won't guarantee her any more success than she already has.
Compared to past albums Morgan has released, this one runs unparalleled to any other she has produced. Whereas her past albums and hit songs were proverbial in sound and deliverance, this latest album sounds like a mockery of the real Morgan.
The best under-acknowledged track on her album is "Very Marilyn," one of the only songs that is actually in her vocal range and in a key in which she sings well.
"Woman Thang" competes well with the rest of the album, though there is a disturbing embarrassment when she hits a few low notes that most grown men can't hit.
Whereas Morgan's old tunes inspired country music fans to throw on the ol' cowboy boots and kick up some dust, this newest album questions whether it's time to hang up the hat and say farewell. Not every artist was meant to carry tunes forever, and at this point, Morgan is hardly carrying a tune at all.
While the title track "I Walk Alone" has a promising tune that any deeply rooted country music fan would appreciate, her other songs are melodramatic ballads that beg for a prescription of a strong antidepressant. If she keeps putting out albums like this one, she will continue walking alone — on her way to retirement.
Aside from being Morgan's biggest fan of all time and making every vain attempt not to disgrace this title, some things are undeniable.
Rating: D