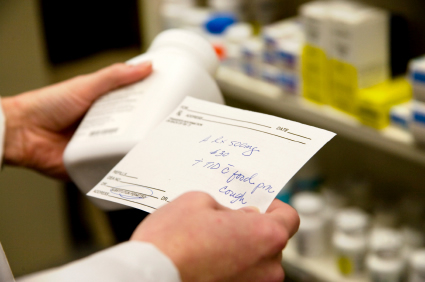 Students who are seeking a career in pharmacy technology can enroll for the Professional Development Institute's Pharmacy Technician course, which will be held from 6 to 8 p.m. Monday and Wednesday, Sept. 14 through Nov. 11 at the Professional Development Institute, 7124 S. I-35 Service Road.
Pharmacy Technician Program Coordinator Francine Gissy said those who are certified technicians can work in the retail setting, such as CVS and Walgreens, as well as hospitals and some call centers.
"There are students that take the class because it's a way to work your way through college," Gissy said.  "Some people take it because they want to enter the medical profession and because it gives good basic information. For other people, it's for a career."
According to the Bureau of Labor Statistics, Pharmacy Technicians' median pay is $14.10 per hour or $29,320 per year.
Gissy said technicians assist the pharmacist and can prepare prescriptions under a licensed pharmacist's supervision. They also can answer questions regarding prescriptions.
The non-credit class includes 36 contact hours. Gissy said she currently has 12nstudents enrolled, which means there are still slots available before the class reaches maximum enrollment at 20 people.
Cost for the course is $480, due at the time of registration. That includes two textbooks approved by the American Pharmacists Association. For more information, contact Gissy at 405-682-7586 or visit http://www.occc.edu/pdi/pharmacy.html.