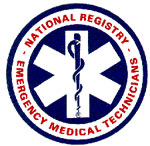 OCCC's Emergency Medical Sciences program earned national attention this year when it was selected to participate in a National Registry Psychomotor Competency Pilot Program, said Leaugeay Barnes, EMS director.
Through the program, Barnes said, students will be participating in practice exams that may later be included in future NREMT certifications exams.
The psychomotor portion of the certification process gives students the opportunity to demonstrate hands-on skills they learned according to national guidelines, she said.
Barnes said OCCC's EMS program was one of eight high-performing programs nationwide to receive this honor.
"Our program was carefully chosen by the NREMT to set the bar for paramedics-to-be across the nation," she said.
OCCC's EMS program stands out above others because of its 100 percent paramedic pass rate at the National Registry for 2010, Barnes said.
Melissa Vice, Student Emergency Medical Technology Assocation president, said the program is difficult.
"It is extra work," Vice said. "It has a few kinks that need to be worked out."
"But I know that this program, by being more intensive, is going to make us better paramedics. I am thankful to be part of anything that is going to better my chosen career."
For more information about the EMS program, visit www.occc.edu/Health.