Employee transfers to Student Support Services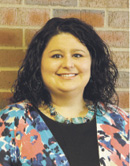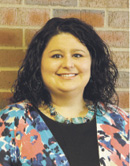 Alta Price
Changing lanes can be a good thing when it comes to helping others.
Learning Support Specialist Alta Price moved to Student Support Services in July of this year.
Price worked in Recruitment and Admissions for more than two years, but then decided to make a change in order to be a further help to others, she said.
Price attended Kilgore Community College in Texas were she said she valued many learning experiences.
"I acquired lots of support there. The faculty and staff played a large role in my educational experience," she said.
Price said she originally wanted to go into psychology but she became a student worker and fell in love with education.
Price said she believes her training as a student worker while she was in college led to her wanting to work in adult education.
"I can have a career and help others," Price said.
For her, being a student worker taught her many things.
"This experience sparked, then reinforced, the desire for me to want to go into education," Price said.
Student Shawn Peterson said other students should be aware of Student Support Services because it may be helpful to someone they know.
"Although I don't have a direct need to use Student Support Services, I feel that it's a very good program to have on campus," Peterson said.
"Anyone should go by and check them out because they may have a friend or loved one who could use their help."
Price said she enjoys the one-on-one time with the students, and that she is also thinking of furthering her own education.
Price has a master's degree in adult higher education and a bachelor's degree in psychology.
Price says Student Support Services offers a plethora of services.
"We try to connect students with as many services as possible, according to the students needs," Price said.
"We give presentations on learning skills, and we oversee accommodations for students with mental and physical disabilities."
For more information on Student Support Services 405-682-7520 or visit the website at www.occc.edu/support.
To contact Christy Johnson,
email staffwriter2@occc.edu