From House District 92: Vote and Voice
Elections are almost over, but it doesn't mean we have to stop paying attention.
Pioneer Reporter Victor Pozadas spoke to a handful of people in House District 92 who voted with mixed feelings and strong emotions.
Abigail Savage is a student teacher who lives in Ada, but is registered to vote and came out with a firm decision.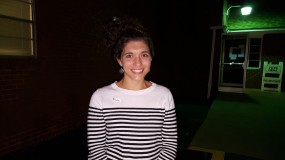 "I have to go with someone I can fairly trust, and that person is Hillary."
Savage is not alone, Precinct 215 at Vida Nueva Baptist Church, reported a 310 votes for the Democratic presidential candidate, with 273 for the Republican candidate.
Savage said she felt good in choosing a candidate, and felt disappointed with her friends with their lack of enthusiasm for the election.
"I know people that said they just wanted to come and just vote for the president and leave. People don't bother to research what else is on the ballot and it's pretty disappointing," she said.
Leticia Ortega, originally from Chihuahua, Mexico, said she felt very positive in her decision.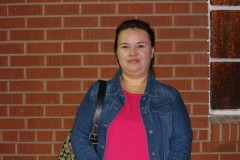 "Voting is a big deal. You can't let your voice be heard if you don't go out and vote. Your vote is your voice."
She said she used hispanic television news and websites to find out about the local and national elections.
"It's places I go to that I feel comfortable with. I speak Spanish, so it's what watch, listen to and read."
Mr. and Mrs. Perez (they didn't give their first names) said it was their first time voting, even though they previously had the chance to vote, they felt strongly enough to place their votes in this year's election.
Mrs. Perez laughed when asked about the presidential candidates.
"What can I say. It could be better. I really liked Dr. Carson, he seemed like a good person and Bernie Sanders, I liked him too," he said.
They both agreed that they felt a bigger motivation to go vote in this election "to not have certain candidate" win.
"I think there's a lot of things that would hurt in our latino community or our people if that candidate gets elected." Mrs. Perez said, "That's what motivated us to get up and vote.
"This year was pretty tough when it came to noticing the things that would really hurt us and our people. We really always had that mentality, you know it really doesn't make a difference if we vote or not, but I feel like this year we had to come," she said.
OCCC Political Science Alumni and State Representative Shane Stone, D-Oklahoma City, appeared after the polls closed to wait for the results and relay the information for Forest Bennet and his campaign.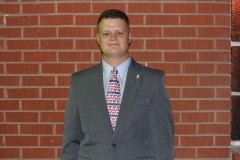 "He's a good friend of mine and I volunteered on his campaign. I'm hoping he's going to soon become my colleague," he said."I'm hoping for good results tonight. We're going to have to wait and see."
Stone said that it's been an interesting and different election with whats going on at the top of the ticket. He said he went out to vote early in the morning, and was pleasantly surprised.
"Generally, at my polling place I'm in and out in five minutes with no line, today was quite different. It was absolutely packed with a line out the door, it took me about forty five minutes to vote and was very happy to wait in line. Very different today compared to the gubernatorial election two years ago even the presidential election four years ago," he said.
Stone said he gets more of a front row seat when it comes to local issues and state questions as a state rep. He's been aware of the state questions for the six months prior to voting day, when previously he would learn about them about only two months prior.
"I've been more prepared than ever, but the most interesting parts have been a lot of the people I see on the ballot, I know personally, so it's a different outlook on voting when you're voting just policy compared to what you know about people and how dependable you find them to be one-on-one," he said.
Victor A. Pozadas interviews the couple live on election night. Listen here.