Editors seeking 'Absolute' submissions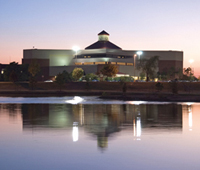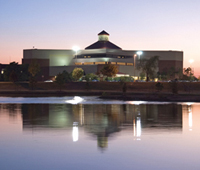 OCCC has many creative writers and one college publication offers students an opportunity to publish their work.
The "Absolute" is a journal of fiction, non-fiction, photography, and artwork published by OCCC every spring, said English Professor Marybeth McCauley.
Students, faculty, and staff are encouraged to submit original works for publication by the deadline of Dec. 3, she said.
Submissions are then read by a panel of student editors who score the work and decide if it will be published.
"Absolute" Student Editor Chris Conklin said submissions are looked over carefully.
"It is a three editor process and we get people with different viewpoints so we get a wide perspective," he said. "The 'Absolute' gives students a forum and allows us to show that OCCC has some great writers."
Last year the "Absolute" included eight pieces of non-fiction, four pieces of fiction, 13 poems, and nine pieces of art, McCauley said.
"To be a good writer one should read good writing and that's another benefit of the 'Absolute,'" she said.
English professor Jon Inglett said the process of writing and submitting work is an uplifting experience for students.
"Percy Shelley once said, 'As poets we are the unacknowledged legislators of the world,'" Inglett said.
"The 'Absolute' offers students an opportunity to legislate through their art."
A reception for those who are published is held each year in the spring, McCauley said.
For more information or a submission form, go to www.occc.edu/ah/absolute.