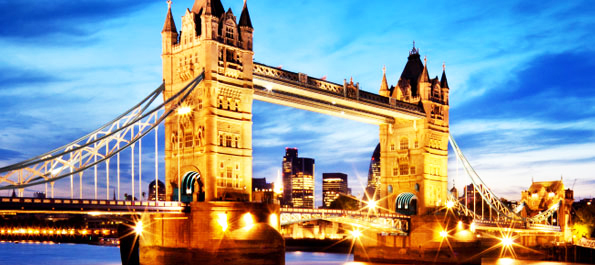 Studying William Shakespeare in London during spring break is the destination of a group of Introduction to Theatre students in a study-abroad course at OCCC.
It's becoming an annual trek for Christian Alyea, program director of Oklahoma Study Abroad, who is making the travel arrangements.
"This year's program to London is very exciting," Alyea said. "Students are going to learn a lot about Shakespeare, theater and world history. It's going to be an amazing experience."
Alyea said students will be mixing with the locals and using public transportation during their stay. He said he loves to see them evolve into international travelers.
"My favorite part from last year's London program was seeing the students learn how to navigate London as a local. They gained confidence and travel independence.
"This will allow them to explore more countries in the future independently."
As part of the course, students will attend four performances.
In their free time, they also will get to explore London, Alyea said.
While in the city, guides will help the students find their way around.
Professor Sue Hinton will teach the class.
Travel begins Friday, March 13, and goes through Sunday, March 22, at a cost of $2,300.
The first payment for the trip must be made by Tuesday, Dec. 2, Hinton said.
She said she expects between 15 and 25 students to take the trip to London.
Students will learn more about British theater and Shakespeare himself, after spending eight days immersed in British culture.
A day trip to Stratford-on-Avon, Shakespeare's hometown, also is included, Hinton said.
She said the Introduction to Theatre class could count as one of the humanities courses required for most degree plans.
The first step to becoming part of this upcoming trip is to sign up to travel through Oklahoma Study Abroad and make the first payment.
Students must then enroll in TA 1103: Introduction to Theatre London course, either for credit or audit.
Students also will need a passport for travel, which does take several weeks to acquire.
"This is a regular class that starts in January and ends in May, just like any other class," Hinton said.
"Students also will need the textbook and will read it."
The cost of $2,300 includes round-trip airfare, all ground transportation, accommodations, daily breakfasts and three dinners.
Airfare stands as an estimate until tickets are finalized, according to the Study Abroad website.
For more information and a detailed itinerary of the trip, visit www.oklahomastudyabroad.com under Short Term Programs.
Hinton can be reached at 405-682-1611 ext. 7331, or by email at shinton@occc.edu.