E-textbooks cost-effective alternative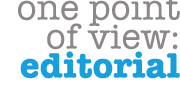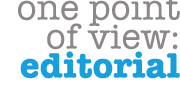 Every semester kicks off with a mad scramble to get to the bookstore, hunt down the right textbooks, and pay a small fortune for them. The rest of the semester is then spent hauling these expensive and weighty tomes all over the campus, causing back pain and frustration for those who do.
An alternative to this process sounds like a really good idea right about now. And researchers at Abilene Christian University in Texas have been giving it some thought.
For the past year, researchers at ACU have looked into the question of whether students would be willing to pay for an iPad, tablet PC, or other eBook-compatible device in order to buy their textbooks as eBooks.
The answer was yes. The majority of students who participated in the studies said while standard texts are easier to read and browse, eBook texts are more convenient. This is by far the best idea to hit the college publishing circuit in years.
Switching to e-textbooks would save money, not only for the students, but for the college as well.
The books will be less expensive because they won't have to add the costs of printing, shipping and storing the books onto the cover cost.
Additionally, the use of eBooks will make distribution simpler, faster, and prevent those moments of horror when a students hears those awful words, "We seem to be out of that one."
Finally, the books will be portable, and easy to carry and access. Students could go from carrying a backpack that could double as a cartoon anvil to carrying a single eReader or tablet.
And there's the rub. For this to work, students would have to be willing to make a one-time payment ranging from a little more than $100 for a low-end eReader, to more than $1,000 for the high-end tablet PCs.
But there are ways to simplify the matter. The bookstore could begin providing the devices so that students could purchase them with Pell grants and Federal Aid.
And the college could partner with an eReader manufacturer to provide a model that's both inexpensive and compatible.
Of course, for students who want that extra interactivity, there's always the route of buying a tablet PC, though those tend to run a little pricier.
But the bottom line is: Using eBooks would be tremendously helpful to students.
After all, why strain students' backs and wallets when there's an easier, cost-effective solution available?