Dragon Boat team prepares for river festival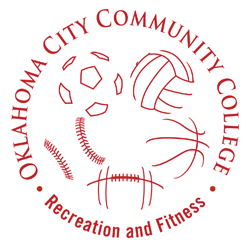 OCCC's Rowing and Dragon Boat teams are preparing for their spring season's conclusion, said John RichardsonWeb Development and Social Media Supervisor and team contact .
Richardson, who himself participates with the Dragon Boat team, said the team is preparing for the Sandridge Energy Stars and Stripes River Festival on June 27, which culminates its spring season.
"Typically the seasons consist of a whole lot of practicing, and one event that concludes the season," Richardson said. "There's spring and then there's fall, so fall has a regatta at the end of its season as well."
When the Dragon Boat team was started in spring 2014, the plan was always to include normal rowing in the equation at some point — which started this spring, Richardson said.
"We wanted to start with the Dragon Boat team, then in the second season, last fall, went to two Dragon Boat teams," he said.
"And then, this season, we went to one dragon boat team and one rowing team.
"The challenge is money, quite honestly. So we wanted to build up to it. But we would probably have no more than two teams at any given time."
Richardson said he believes the school benefits in many ways from having the teams and participating in events, such as promoting cooperation between students and faculty, as well as giving the college a good representation within the local community.
"I think it's an excellent opportunity for faculty and staff to work with and get to know students, because the teams have both students and employees on them," he said.
"It's also a good wellness activity, and I think it's important that our college have some sort of involvement in an area of recreation and competition in Oklahoma City that is really, really growing fast. So from a PR standpoint, it is a positive thing to have our name listed and involved in the stuff down on the river."
Teams involved will come from all around the area, and includes teams from other schools and even organized teams from corporations, Richardson said.
The event, along with the races, hosts a family festival with food and live music during the action, and is accepting volunteers.
For more information about the team or the event, contact John Richardson by phone at 405-682-1611 ext. 7552, or by email at jrichardson@occc.edu.