Dodgeball, football, more offered for fall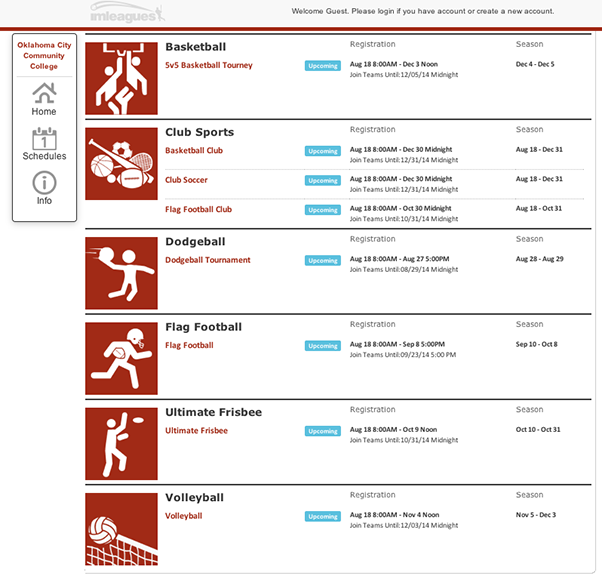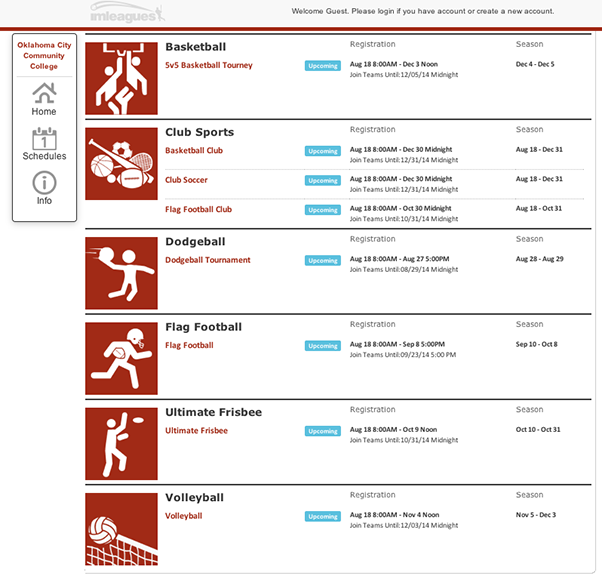 Intramural sports are returning to OCCC for the fall semester, said Intramural Sports Assistant Matthew Wright.
"[There are] six different sports going on," Wright said.
"We have dodgeball (and) flag football. Later on in the semester, there will be ultimate Frisbee, volleyball, badminton."
At the end of the semester, he said, a five-on-five basketball tournament will be held.
Wright said sign-ups for all sports take place at www.imleagues.com/occc.
Information about all OCCC intramural sports, including rules, are posted there, he said. That also is where players go to register.
"Once you have an account, you can register for all the different leagues," Wright said.
After the account is created, he said, there are a few ways to get involved — create a team with others, join a team with others you know or join a team that needs additional players as a free agent.
" … Let's say you want to look up flag football. [When you] click on flag football, you can see what teams are currently registered, you can see what players are registered. There's a link for the rules … ."
Wright said he is adding more to the site daily.
"Once I have schedules posted, that will all be on there," he said. "That's where you can find all the information."
Wright said he recommends students join OCCC intramural sports as opposed to joining outside sports leagues.
"They're free for OCCC students, faculty and staff.
"After college, any league you go play in … you're going to be paying $50, $60 a person most likely.
"So this is a good opportunity to take advantage of free sports while you're in college.
"Once you're out of college, everything has a price."
Wright said sign-ups begin the first day of classes, Monday, Aug. 18. He said he will update the site throughout the semester to include all the sports that are available.
There also is a mobile version of imleagues that can be accessed after an account is created at the website, Wright said.
For more information, visit www.imleagues.com/occc or email Wright at matthew.j.wright@occc.edu.