Director says college in compliance with ADA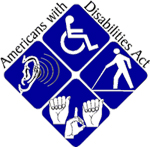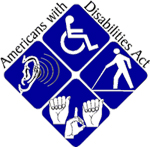 OCCC follows numerous laws and policies. Among those policies one of the most important to maintain compliance with is the Americans with Disabilities Act , said Pat Stowe, Student Support Services director. Stowe said the college adheres to the law.
The ADA is essentially protecting against discrimination of Americans with disabilities, Stowe said.
"Everyone on every campus has the same access to an education. When students enter college it becomes their responsibility to let us know that they have a documented disability," Stowe said. "It's our responsibility to get the information out there."
The college has two rooms in the testing center for reduced distractions for students that have documented disabilities, she said.
"For instance, students who cannot see well enough to read can have the textbooks converted through a lengthy process to audio, then students can pick them up at Student Support Services," Stowe said.
Stowe said the purpose of ADA is to give students with disabilities equal access to an education.
"We offer assisting technology in the library and the communications lab. We also have talking calculators and other tools accessible in our facilities."
Besides technology, Stowe said there are interpreters willing to assist those in need on campus.
"There is a full-time interpreter on campus to go with the deaf wherever they go. We have to determine where our interpreter needs to be standing when we're in tight quarters," she said.
Stowe said the age of the college helped pave the way to compliance.
"Our philosophy of openness lent itself to accessibility," Stowe said. " We are lucky because we were built in the '70s and wide open."
Stowe said students are not required to seek assistance.
"A student with a disability does not have to use us," she said. "It is totally their choice,"
In addition to assisting students with disabilities, her staff offers a slew of information outside her offices that can help students locate community services such as low-cost medical and dental clinics.
Students interested in obtaining more information can find resources on the college website at www.occc.edu/support or stop by their offices located near SEM Entry 3.
To contact Yvonne Alex, email staffwriter3@occc.edu.