Developing film-maker finds his calling at OCCC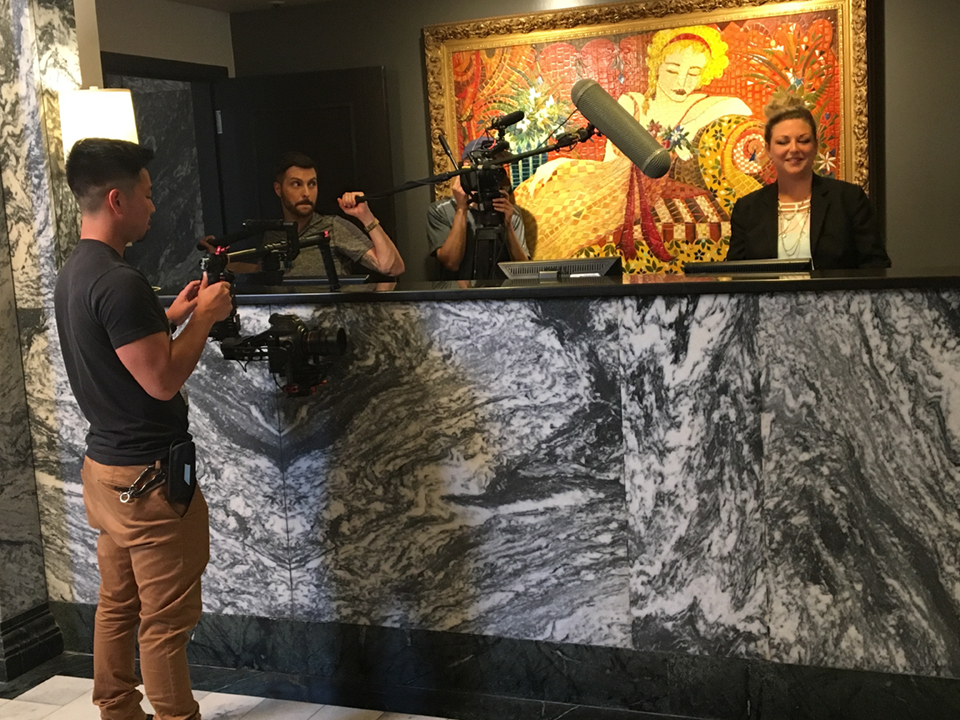 Developing film-maker Yosuke Shingu, 24, is dedicated to his craft and said OCCC is where he found his calling in the community throughout his college film classes,  a community that has been developing for 16 years under Professor Gray Frederickson and Program Director Greg Mellott.
Shingu works with Grapevine Media, an Oklahoma City video production company, filming local commercials and training videos for establishments such as the Ambassador Hotel. Grapevine Media also produces music videos.
Shingu recently finished working on the feature film "Frackers" in Dallas.
The comedy centers on a dead human who falls in love with an alien from another galaxy, but he doesn't realize he is dead.
On set, Shingu can be seen aligning his stabilized camera purposefully on a shot, maneuvering around actors (and the occasional potentially hazardous prop), and collaborating with his clientele to merge their visions with his.
Shingu said he grew up in Japan and immigrated to America when he was 18, then graduated from high school and began to study in the college's film program.
He said he began to pursue his career when he realized that he wanted to help other people and inspire their passions.
"I wanna make tv, film… even if only one person watches it…to help make them have a dream," Shingu said.
He began working on student projects like 3-minute videos, artistic performances and set-making. Afterwards he discovered his niche, becoming a director of photography responsible for shooting and telling the crew how to capture images based on his artistic and technical decisions.
One of Shingu's mentors, Gray Frederickson, the Academy Award-winning cinematographer and OCCC artist in residence said he remembers him well.
"He was very talented, and he knew what he wanted to do," Frederickson said.
Frederickson said that along with colleagues, Film Program Director and Professor Greg Mellott and Professor Sean Lynch, they've seen many students forge into the movie-making industry (around 300 each semester), including Shingu, with their guidance.
Shingu said he and Frederickson share a similar ideology on the purpose of hard work to release creativity in movie-making.
They both describe the process of production and funding as a cycle. They work to make money to put into more projects that will hopefully have a good financial return so they can continue the process, he said.
Shingu said his job is also a lifestyle that requires sacrifice, but for him it couldn't be more rewarding.
"This is how I do things," he said, " I'd much rather be on set than sitting on the couch."