Dancers of all calibers invited to join class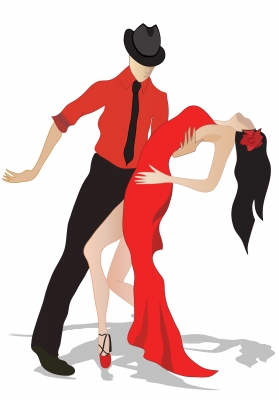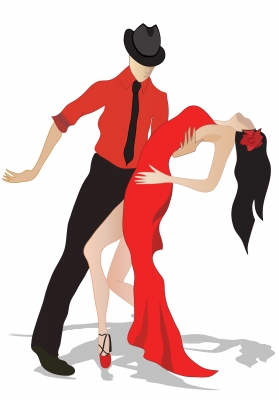 Aspiring dancers of any caliber at OCCC can put on their dancing shoes and try out the Social Dance Club being offered on campus this semester, said Dance Instructor Elizabeth Hobi.
The Social Dance club class is a fitness class that teaches students how to properly dance with a partner, Hobi said. She said she teaches her students a variety of dances in the class.
"Right now, we're working all waltz, but it rotates," she said.
"We could be doing waltz, or cha-cha, or rumba. We also do West Coast swing, which is very popular amongst young people now. It's a lot of fun."
While the dance class is dependant on having a partner, Hobi said, students don't have to bring a partner to partake in the class.
" … People think that if you show up without a partner you don't have anyone to dance with. We rotate partners."
Hobi said people may be intimidated by dance classes because they have little experience, but this class is for beginners.
"Most people are afraid to take a dance class because they're afraid they're going to be the only person in the class that doesn't know anything," she said.
"You don't have to know anything at all. Absolutely nothing at all. All you have to do is be able to walk."
The accessibility of the class makes it great for students who want to pick up a new skill, Hobi said.
"It's a great way to broaden your horizons," she said.
"Take a little bit of West Coast swing, you can start going out to clubs, and feel confident and be able to dance with people."
Hobi said the only things required for the class are shoes with slick soles at the bottom.
She said students shouldn't wear athletic shoes that are normally meant for running.
The class, like all of the other fitness classes offered on campus, is free for students with a valid OCCC ID.
"This is a great opportunity for students to have dance instruction for free," she said. "Social dance classes for partner dancing are usually very expensive."
The Social Dance Club meets from 5:45 to 6:45 p.m. Tuesday evenings in the Wellness Center group fitness room on the first floor of the Main Building.
For more information about any of the fitness classes being offered at OCCC this semester, visit www.occc.edu/rf/wellness-classes.html or contact Recreation and Fitness at 405-682-7860.