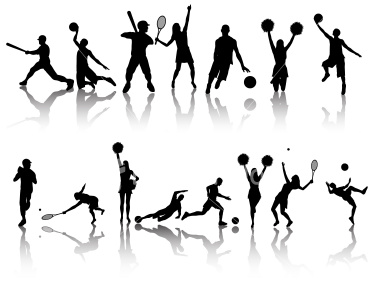 Whether it's burning calories, tightening the core, or maybe just dancing around a bit, fitness instructor Elizabeth Hobi said she hosts three classes to accomplish each of those.
For $35 a semester, Hobi said, OCCC students can purchase a Campus Recreation fitness pass and gain access to the Abs Express, Cardio Kickboxing and Theatrical Dance classes she instructs.
Regarding the Abs Express class, Hobi said it's important to add variety to exercises that only focus on specific parts of the body.
"I keep it moving, I keep it changing," Hobi said. "It's pretty intense."
Abs Express is a 25-minute workout beginning at 5 p.m. on Mondays and Wednesdays.
Following Abs Express, Hobi said, she teaches Cardio Kickboxing from 5:30 to 6:25 p.m. on Mondays and Wednesdays as well.
Hobi said students shouldn't be intimidated by the idea of a high-intensity kickboxing routine.
"I think a lot of people are turned off by the name … it's called Cardio Kickboxing, but it's really a misnomer," Hobi said. "I think a lot of people think they have to be pretty a good boxer … [but] I think if they tried the class out, they'd be pretty surprised.
"I give those people a full workout … we use steps, we do some combinations of stuff and I keep them going pretty quick," she said.
Hobi said the Cardio Kickboxing class is ideal for those seeking to break a sweat.
"You sweat a bucket if you come — it's cardio," she said.
Hobi said the Theatrical Dance class is more specific to strength and conditioning.
She said the dance class is held from 6:30 to 8 p.m. following her kickboxing class.
"It's got a lot of classical elements," Hobi said. "We use big movements and some ballet … type of stuff, because that works so much of the legs."
Hobi said OCCC students should take advantage of the fitness opportunities Campus Recreation offers.
"This is the best kept secret [at OCCC]," said Hobi. "It's so cheap to work out here."
Fitness passes are available in the Campus Recreation office.
For more information, contact Hobi at 405-305-4592 or at elizabeth.a.hobi-1@ ou.edu.
To purchase a group fitness pass, contact the Campus Recreation office at 405-682-7860 or stop by their office on the first floor of the Main Building.