Cultural Arts Series to feature two-man radio show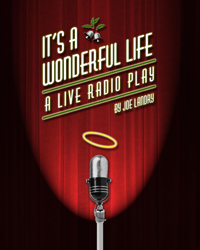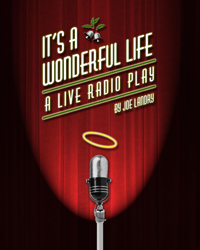 Two actors will produce all the sound effects, an abundance of characters and more as they perform a live radio show of "It's A Wonderful Life" at 7 p.m. Thursday, Dec. 9, in the Bruce Owen Theater.
The radio play is just like the nostalgic performances of the 1940s, said Lemuel Bardeguez, Cultural Programs director.
Bardeguez said the play is not a traditional performance with many costumes and actors. The main attraction, he said, is two people portraying over 40 different characters.
He said he discovered the talented group, the Odeum Theatre Company, after attending one of their performances.
Bardeguez said he asked the Tulsa-based company to put on a lighthearted family show for OCCC, something apart from apart from their regular "edgy" programs. The company accepted.
"(The play is) a great break for finals and a great way to get into the holiday spirit," he said.
This is a unique way for people to experience how things were done 50 to 60 years ago, Bardeguez said.
Tickets can be purchased online at www.occc.edu/cas or visit the Cultural Arts Series ticket office, which is open from 8 a.m. to 5 p.m. Monday through Friday in room 1G1A of the Main Building.
Student tickets and tickets for those 17 and under cost $12.50. Seniors 55 and older and OCCC faculty, staff, and Alumni Association members pay $19.50. General admission tickets are $24.50.
Tickets are available for pre-sale and at the door. For more information, contact the Cultural Arts Series ticket office at 405-682-7579.
To learn more about the Odeum Theatre Company, visit www.odeumtheatrecompany.com.