Credit card debt can send students into tailspin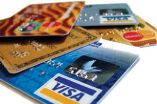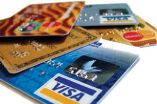 OCCC Counselor Jenna Howard said more than 50 percent of the students who come to her asking for advice do so because they are stressed out over financial troubles — much of that caused by credit card debt.
"I think a lot of people in debt feel like they're in a hole they can't dig out of," Howard said.
"They feel overwhelmed, they lose sleep and, in general, it affects their mental health."
According to a 2009 Sallie Mae study on credit card debt among college students, the median debt of students has almost doubled since 2004, rising from $946 to $1,645.
Eighty four percent of students have credit cards, and the average student is responsible for paying bills on four cards, the study shows.
A recent study from Georgetown University's credit research center shows college students accrue more fees and exceed their credit limits more often than any other segment of society.
Mounting problems
---
Saleta Bell, a 35-year-old psychology major, said she has experienced problems with living beyond her means.
At one point, Bell said, she found herself more than $7,000 in debt. Her accounts were sent to collection companies who would call her on a daily basis.
Bell said she blames the astronomical interest rates of her credit cards for her debt, saying she failed to read the fine print on her signed contract.
She is still paying off that debt, she said.
Bell said she has cautioned her daughter to not fall into the same trap she did.
"My daughter just turned 18, and when she did she started getting tons of mail from credit card companies," she said. "At this point in her life, I'm urging her not to get a credit card, because she's not responsible enough yet."
Howard said she wouldn't recommend that anyone between the ages of 18 and 24 get a credit card.
"Statistically, when a person uses a credit card, they spend 30 percent more money than they would if they used cash," she said.
Howard said credit card debt is a symptom of American culture.
"Our culture is obsessed with instant gratification," she said. "When you use a credit card, you purchase something instantly thinking you'll just pay for it later."
Credit card traps
---
Activist Janne O'Donnell said she has been interested in credit card issues since 1998, when she found her 22-year-old son Sean Moyer hanging in his closet.
She said he committed suicide because of his $20,000 credit card debt.
O'Donnell, board member for Americans for Fairness in Lending, a non-profit organization whose goal is to reform the lending industry, said OCCC students need to be wary of using credit cards and the potential traps they entail.
She said colleges are partially to blame for students raking up massive debts at an early age.
O'Donnell pointed to a practice colleges engage in called affinity programs. She said this is where colleges allow financial companies to solicit their credit cards on campus. She used the University of Oklahoma as an example.
For letting financial institutions advertise on campus, OU gets $14 million per year, plus a percentage of what a student spends, O'Donnell said.
"There are a lot of reasons why credit card companies are so active in marketing to college-age kids," she said.
"First of all, they suspect that if a college student gets in financial trouble, their parent's would bail them out."
Secondly, O'Donnell said, college students are easy marks because credit card companies play on their optimism.
Students have the idea that they'll graduate and immediately start making big money, she said. Often, that's not true.
"All credit card companies make their money off fees and late charges, and students tend to rack up those charges," O'Donnell said.
The college's approach
---
OCCC does not allow on-campus solicitation from credit institutions, according to the college's privacy policy and its contract with Higher One.
However, the Pioneer does accept advertisements from such companies.
Tinker Federal Credit Union also provides OCCC guest speakers and workshops during the Success in College and Life class.
Cynthia Campbell is the assistant vice president of the TFCU financial empowerment program and a frequent guest speaker at OCCC.
Campbell said TFCU is on campus to offer help, not solicit credit cards. The institution offered 400 workshops on understanding personal finance last year, she said.
"We teach people to understand credit and use it to their advantage," she said.
"We live in a credit-based society, meaning that if you want to borrow money to buy a car or a home, you'll have to prove to the lender you are responsible."
Having a credit card and using it properly is important to establishing credit, Campbell said.
She explained why she feels credit unions are more ethical than other lenders when it comes to issuing credit cards.
Campbell said credit unions are not for profit and are governed by their members.
"Our board of directors aren't a bunch of fat cats on Wall Street in New York," she said. "They are here in the community. So our profits go back to our members in the form of lower fees in borrowing and higher returns in savings accounts."
Howard said students finding themselves emotionally or mentally stressed over debt should come talk to her.
The counselor's office is located in Student Support Services, in the Main Building, Room 1F8(A).
Howard also can be reached at 405-682-1611, ext. 7621, or jhoward@occc.edu.