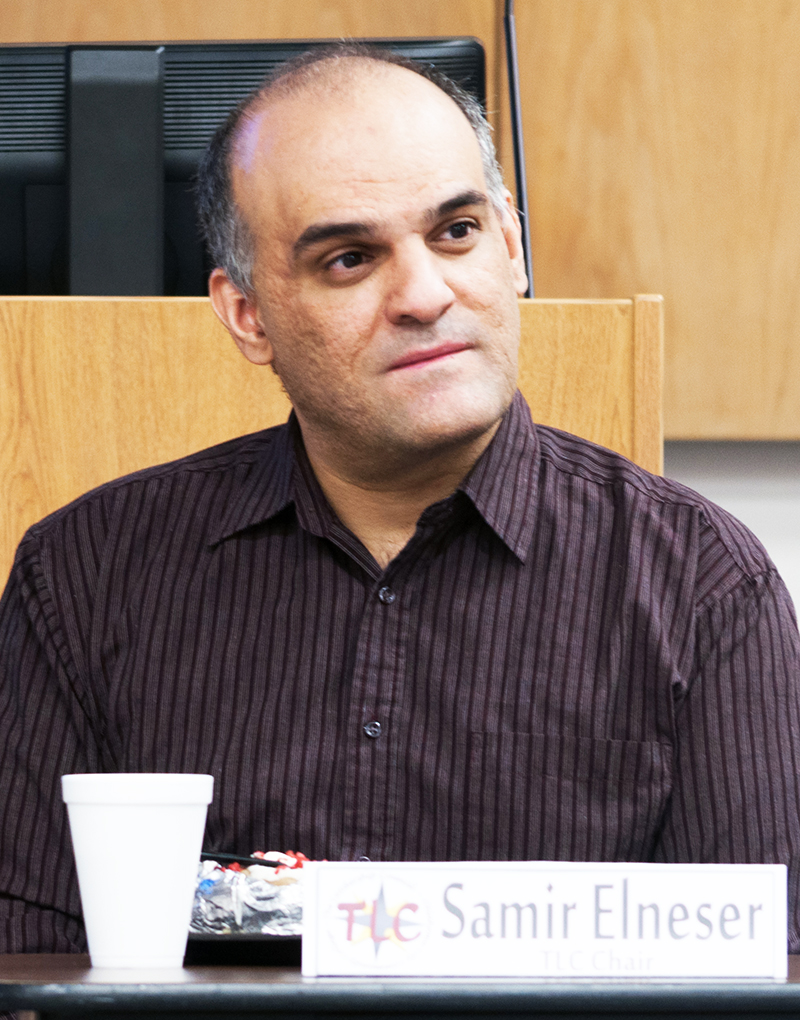 New chair to The (Student) Leadership Council, student Samir Elneser, gave a warm welcome to students during TLC's meeting on Thursday, March 13.
Elneser appeared enthusiastic about taking on the new position as he explained why he decided to take the opportunity of becoming chairman.
"I feel that it's a wonderful way to represent the students and to show that we're all trying to do the same thing, which is to do well in school and to find a great career outside of school," Elneser said.
Elneser has experience with leadership, as he is also the president of the OCCC Muslim Student Association.
"My experience with leadership is that I've been a manager at my work professions for several years," Elneser said. "I know that leadership always comes down to one thing — listening to the people you supervise and working with them rather than dictating them."
Elneser said he believes that in order to become a good leader, one has to become a good listener.
Though he is currently president of the Muslim Student Association, he manages to give TLC the same amount of priority.
"The Muslim Student Association and The Leadership Council are both priorities of mine in two ways: with The Leadership Council, I'm representing all students, whereas the Muslim Student Association, I'm representing my faith," Elneser said.
He started the meeting by welcoming all representatives of clubs and groups that attended the March 13 meeting and told of his plans for spring break.
"I'm happy to be here and my plan for spring break is to spend time with my wife and study for my physics test," he said.
Elneser is continuing his own academic journey as a pre-allied health major. He plans to transition into diagnostic medical sonography.
"My wife did some research on diagnostic medical sonography and it shows that most people [who]graduated from the program went straight into the job and I also took a look at the median income for that field," he said. "I knew that my wife's research had been justified."
Elneser plans on attending the diagnostic sonography program at Moore-Norman Technology Center if he is accepted.