Controversial bill fails after EMS students speak with legislators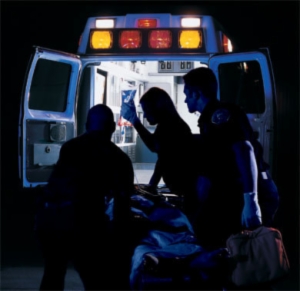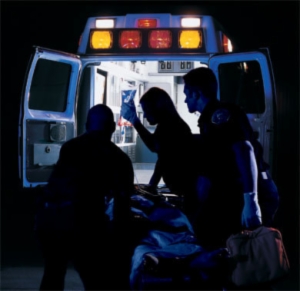 OCCC Emergency Medical Sciences students learned the value of communicating with the State Legislature this semester.
A bill that would have replaced some EMS workers on ambulance crews failed to win legislative approval this session after the students voiced their concerns to lawmakers in March.
About 50 OCCC students went to the state Capitol to speak to lawmakers about House Bill 1419, which would have allowed a registered nurse to replace an EMS worker on a two-person ambulance team.
Program Director Leaugeay Barnes said she took a personal leave day to accompany the students.
Barnes said some aspects of House Bill 1419 caused her concern, particularly since EMS paramedics are paid much less than registered nurses. She said she feared that nurses could be less effective than paramedics in some emergency situations.
"Nurses are trained and educated on a broad range of subjects," she said. "They have a wide but comparatively nonspecific instruction.
"EMS students receive training that is custom fit for the autonomous rigors of the first responder experience."
Barnes said she took the students to the Legislature because EMS workers are not as adept as other groups at making their voices heard with lawmakers.
Because EMS teams work in twos, it is less likely they would gather in numbers to discuss their needs and then act collectively, she said. A nurse or firefighter is surrounded by co-workers every day. They are more likely to organize and speak as one.
Ambulance teams respond to everything from gunshot wounds to slips and falls, Barnes said. They are the first medically licensed help to see an individual in an emergency.
"EMS responders operate under a supervising physician's license," she said.
Consider that your back-up is a phone call away rather than in the next room, Barnes said. This is only one of the challenges unique to EMS training.
Also significant is the fact that an injured individual in a rural or remote location, such as any point along Interstate 44, could wait 30 minutes for medical treatment.
In these very critical first 30 minutes, Barnes said, the injury could quickly become a fatality.
This is why it is necessary that specifically trained first responder paramedics be required for EMS service.
House Bill 1419 was sponsored by Rep. Dennis Casey (R-Morrison) and state Sen. Bryce Marlatt (R-Woodward).
Casey and Marlatt said they believed this bill would have increased the overall number of available paramedic caregivers, which in turn would increase the deliverance of care to those outside of the hospital setting.
House Bill 1419 was geared to benefit rural areas.
Casey's district contains four counties directly north of Oklahoma City on the Oklahoma-Kansas border.
Marlatt's district includes the Panhandle plus a few other northwestern counties.
Increasing the number of available and properly qualified first responders should be the goal, Barnes said, but the legislation would have done nothing to address this issue. This was one of the problems Barnes had with this proposed legislation.
She said OCCC is one of the top eight EMS programs in the nation.
"We are helping to shape the future of paramedic certification," Barnes said.
She holds a master's degree and has 20 years of EMS experience, and 13 years as a flight paramedic.