Constitution Review event helps clubs set goals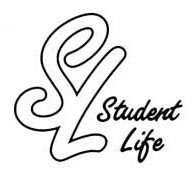 Political Science Professor Sharon Vaughan said there are many practical applications students can take from the U.S. Constitution and apply to other areas, such as when writing campus club and organization constitutions.
"There are procedures and rules in our Constitution," she said. "It limits the government from doing certain things and then, it says the government must do certain things.
"In the same way, clubs and organizations [have] rules they need to follow."
Vaughan said campus clubs and organizations can clarify their goals and mission statements at "The Leaders Series: Constitution Review" from 12:30 to 1:30 p.m. Thursday, Sept. 10, in CU1. She said her goal is to get students to think about why they should have a constitution, what the purpose of the club is and how they should organize the club.
Vaughan said clubs members will learn a number of things at the event. She gave a few examples.
"We have to follow OCCC policy," she said. "We want to treat everyone fairly. We want to have fair election of officers."
There are many ways for meetings to flow more smoothly, Vaughan said, and one of those is to have the meeting agenda out before the meetings. That way, she said, everyone is on board and there are no surprises.
"Every club or org has to have a raison d'être — a reason to be," she said. "Some of these clubs and organizations need to revisit that and be real clear.
"Once you [are] clear on why you exist and what your goals are, a lot of time things will follow from that. But that's step one."
For more information about the Leader Series, call Student Life at 405-682-7523 or visit www.occc.edu/studentlife.