Computer misuse, car accident top weekly campus crime reports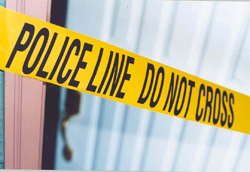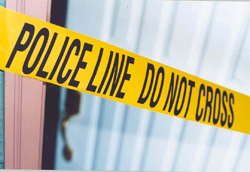 A sex offender viewing inappropriate content on a Keith Leftwich Memorial Library computer and a car accident between campus visitors kept OCCC security officers busy this past week.
Officer Jeffrey Porter was dispatched to the library at 3:50 p.m. June 14 after Safety and Security received a call regarding an individual allegedly viewing what looked like pornographic content on the computers.
Officers Austin Plackemeier and Brandon Wheeler accompanied Porter to the library and met with Dana Tuley-Williams, systems librarian.
Tuley-Williams told officers there was an individual at a computer viewing an inappropriate website.
According to the crime report, when the three officers approached the individual, they could see inappropriate content on the computer.
The individual identified himself as Timothy Wright, and Porter directed him to the west side of the lobby.
"When we arrived at the west side of the library lobby, Wright was checked for weapons and asked if he knew why we were making contact with him today," Porter said.
"Wright stated he did know why and that it was for the content he was looking at on the computer."
When asked if he was aware of the college's policy on computer use, Wright said he did not.
Porter said Wheeler checked Wright's criminal background for any warrants while Plackemeier obtained a trespass-warning document.
Porter said the officers asked Wright if he had ever been in any trouble and he responded he is a registered sex offender. He also said he has plans to attend Mid-America Christian University.
After being issued a trespass warning, Wright was warned by officers to stay off any OCCC property for six months or he would be arrested. He was then released.
On June 16, Jon Corea informed Safety and Security that his Honda had been hit in parking lot A on the east side of campus.
Officer Fredrick Evans inspected the vehicle and reported damage to the quarter panel behind the driver's door.
Officer Jacob Roby reviewed camera footage of the accident and discovered a white Ford Taurus hit Corea's Honda.
Officers located the Taurus in parking lot B, and left a warning on the vehicle.
Saviour Johnson, owner of the Taurus, came to the security office and was interviewed by Roby before she was released.