Communications Lab says aloha to director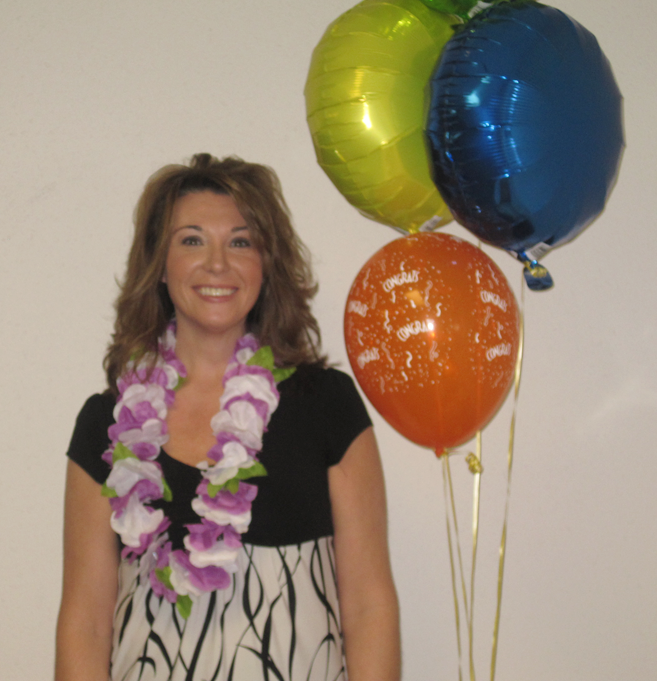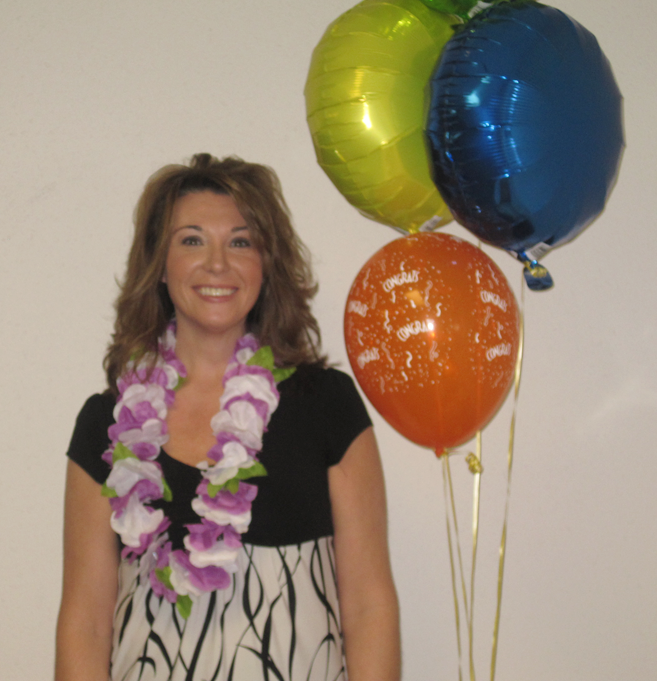 Tonya Kymes, Communications Lab supervisor (Christy Johnson/Pioneer)
About a dozen OCCC faculty and staff members, as well as some students, gathered in the Communications Lab today to bid 'aloha' to Tonya Kymes, lab supervisor.
Kymes is leaving the lab to take an English teaching position at the college.
The Hawaiian luau-style promotion party, which began at 3:30 p.m., included a buffet and pot luck, to which co-workers brought homemade barbecue, fresh fruit trays, cookies and other tropical foods.
Kymes took over the Communications Lab in 2008.
"I know she will be missed in the Communications Lab," said Lyndsie Stremlow, Arts and Humanities division assistant.
"But we will be glad to see her as a full-time faculty (in Arts and Humanities)."
To contact Christy Johnson, email onlineeditor@occc.edu.