Coming choir performance for a broad audience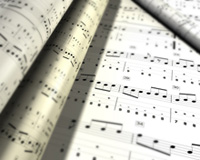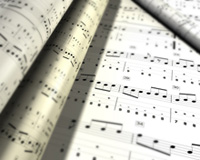 The choral music program will be performing its spring concert at 7 p.m. Thursday, May 5, in the VPAC theater.
"We're singing a plethora of songs," freshmen Casey Shirk said. Among those are "Danny Boy," "Heavenu Shalom Aleichem," "Fly Me to the Moon," "Can't Take My Eyes Off of You," and "O Sifuni Mungu."
Choral music Director Ron Staton said the varied program is designed to appeal to a broad audience.
"There are different styles and different languages," Staton said. "There's something for everyone."
Shirk said she is majoring in music education and started singing at a very young age. Growing up, her family was very musically oriented. Shirk has also been performing in a choir setting for five years, and hopes to be a high school choir teacher in the future.
She is a member of two of the choirs offered at OCCC, the Concert Choir and the Chamber Singers.
The Chamber Singers is an audition-only choir.
The Concert Choir and Symphonic Community Choir are open to all people, regardless of major. Previous choir experience is not required to join.
Staton already is looking ahead to fall. Auditions for the Chamber Singers will be the first two days of the semester, Aug. 16 and 17.
Along with singing, Shirk said, she enjoys the fact that there is a variety of age groups involved in the program.
"I like how mature everyone is compared to high school choirs," Shirk said. The different ages bring a completely different aspect to the group that she has never dealt with before until college.
A typical day in choir includes any announcements Professor Staton has for the day, then the students jump right into the music.
"We'll work on the music the whole time, and Professor Staton will stop us when we reach a place that has many problems," Shirk said.
Unlike high school choirs, there is no required dress or tuxedo for concerts.
"We're given a color palette to follow, and we wear whatever we have that matches."
The spring concert is free and open to all.
For more information on any upcoming performing arts events or details about courses, visit http://www.occc.edu/arts/companies.html.
Staton can be reached at rstaton@occc.edu.