College's three choirs to combine for music concert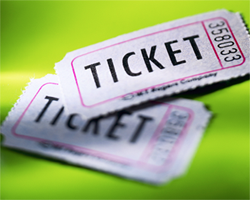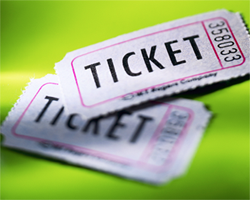 For the first time in more than 10 years, the choirs of OCCC will be performing on campus.
The free concert is at 7 p.m. on Tuesday, March 4, in the new Visual and Performing Arts Theater, said music Professor Ronald Staton. The theater can seat 1,049.
"March 4 will be the first concert we've had in our new theater," Staton said. "We're looking forward to that."
Due to lack of space and seating, concerts have been held off campus in past years.
"We have not had concerts here because the Bruce Owen (Theater) only holds 280-plus and our crowds are a lot larger than that," Staton said.
Previous venues have included church buildings, such as Graceway Baptist, Wilmont Place Baptist and Mid-America Christian University.
Three choirs will perform at the concert: the Concert Choir, which is open enrollment for all interested students; the Chamber Singers, an audition-only group of 26 vocalists; and the Symphonic Community Choir, consisting of students and community members.
Vocal music and music education major Harrison Shaw described why he joined choir.
"I love to sing," he said. "Music has always been my passion and singing has always been the best part of that passion."
Shaw, in his first semester at OCCC, is a member of both the Concert Choir and the Chamber Singers. He voiced his eagerness to perform in the new VPA theater.
"I'm just really excited for people in this school to have something that they can enjoy and that we can bring people in to see it as well," he said. "I hear the music hall is pretty awesome."
Music selections will include "Set Me a Seal" by Rene Clausen and Olaf Christiansen's "Light Everlasting," as well as spiritual and jazz pieces.
Staton, who instructs all three choirs, has been teaching at OCCC for nearly 10 years.
"I love it," he said, "It's a good place to work."
Two Steinway grand pianos will be on stage for the performance. Staton and accompanist Lisa Barsaleau will perform "Ode to Joy" and "Malagueña" as a duet.
Then, Staton and Barsaleau will be joined by Tony Carrillo and Lori Cobart to perform a quartet of "Stars and Stripes Forever" on piano. The concert is open to the public.
For more information, contact Staton at ronald.g.staton@occc.edu or 405-682-1611, ext. 7249.