College predicts lower enrollment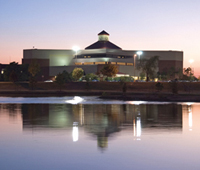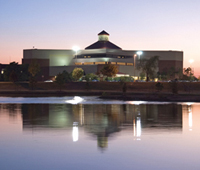 The good news is, employment in the Oklahoma City area is looking up. However, a positive trend in the jobs sector correlates with a negative trend in student enrollment, said Stu Harvey, Planning and Research director.
Simply put, a good economy means decreased enrollment.
Harvey said registration and enrollment is expected to go down slightly for next semester.
He cited a healthy economy as the reason.
"As the economy improves, our enrollment tends to soften as people go back to work and take fewer credit hours."
An enrollment report presented to the Board of Regents illustrates this trend.
According to the report, the number of students enrolled for this semester decreased by almost one percent compared to a year ago.
There also has been a 3.5 percent decrease in enrolled credit hours. This suggests students reduced the number of hours they took this semester.
Harvey said he expects the trends to apply to next semester as well. OCCC also may see a rise in part-time students.
"It's hard to tell, but with the declining credit hour per student, it probably indicated a trend toward more part-time students," Harvey said.
The enrollment report shows this decrease in student numbers and credit hours coincided with a decrease in unemployment in the Oklahoma City area. Unemployment is currently at 5.6 percent, down from 7 percent at its highest.
Despite the projected decrease in enrollment, Harvey encourages people to enroll early while there is still space.
He said students who enroll early tend to do better than students who wait until the last minute to sign up for classes.
Apart from the decrease, other aspects of student enrollment are expected to stay the same.
Harvey said he expects general education classes to be in high demand for next semester.
"As usual, our gen-ed classes will always be popular because they're required for most degree programs."
General education classes include English Composition, College Algebra, Intro to Psychology, American Government, and U.S. History.
Harvey said enrollment numbers show the largest age group is expected to be 18- to 24-year-old students.
To contact Mary McAtee, email staffwriter2@occc.edu.