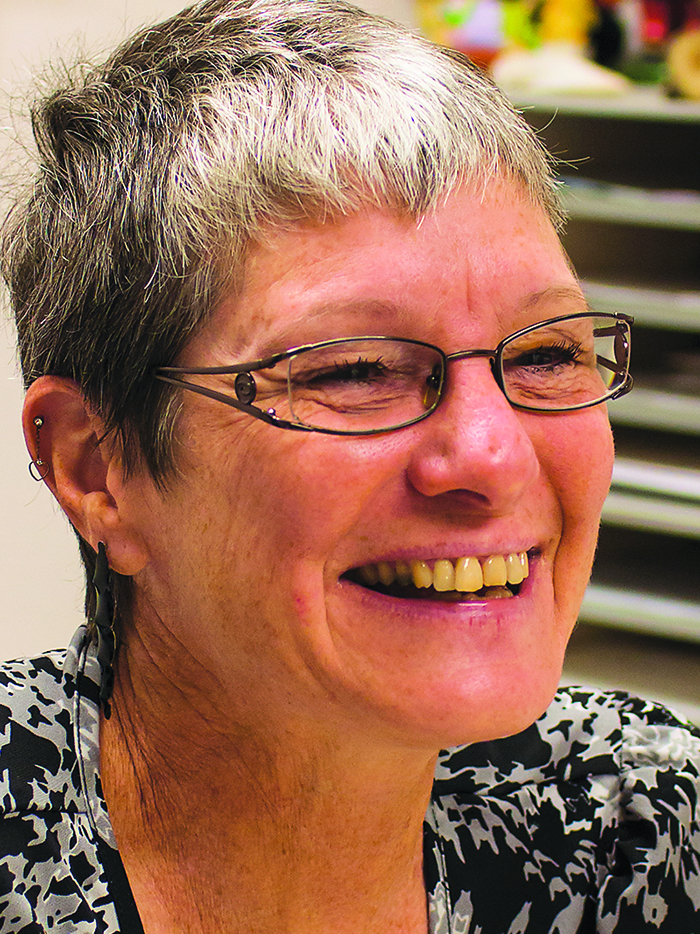 Human Anatomy and Physiology I, as well as Microbiology classes, will be taught by a new face in the Science Department, Texas native Robyn Senter.
"I came from Lamar State College-Orange in Texas. I had been there since 2003. I came up here to Oklahoma and adventure! It was time for a change," Senter said.
"I had put out several applications and when I noticed that OCCC was hiring, as I checked out the website and kept looking at the information, I kept thinking 'Wow, this is awesome.'
"This place seems to really care about their students." Senter said.
"They seem to be really gung-ho and they've got lots of great ideas and programs. You kind of look at the economy and you say, 'Yeah, I think I could live there!' I was very fortunate," she said.
"Teaching in the summer is nothing like teaching a fall semester. I'm excited to see the real backbone of the student society here."
There is a new face in the Library this fall, and that new face is 28-year-old small-towner Ann Raia.
Raia was raised in Canute, a small town in western Oklahoma. She went on to receive her undergraduate and master's degrees from the University of Oklahoma, where she spent years working in the library.
Raia said the position was a great opportunity.
"This position seemed like a good fit. I'd done something similar at OU, so it was kind of right up my alley," Raia said.
"I actually had kind of a break from academics," Raia said. "I had been at OU for eight and a half years with the library there and was looking for a job."
She said being back in a college environment is what excites her most.
"It was kind of hard to find a job, so I went to public libraries. I liked my job but I really missed being around students and teaching so I'm just excited to be getting back into that."
A new addition to the Nursing department Shelley Miller will be teaching  classes this semester.
"I'd been an adjunct at OCCC since 2003 off and on. So I really enjoy the culture, the student population, and the diversity," she said.
Miller said even though she has been an adjunct in the past, there is still plenty to be excited about.
"This semester, of course, I'm new. So I'm most excited to get to know the students and learn the culture.
Miller said she is excited to be able to teach professionalism, compassion, caring, and kindness. She said she hopes to teach students to "have high expectations with themselves."

Even though she is originally from Texas, after moving to Oklahoma to start college, Joyce Cole considers herself an Okie, she said.
Not only is Cole going to be teaching students this fall, but she is also a student herself, she said. 
"I have a degree in education from UCO and I went to Rose State for a nursing degree," Cole said.
"My master's is from OU and I am currently enrolled in their PhD program." she said.
Cole said she chose OCCC for a reason.
"I love teaching in the community college setting," Cole said. "I have friends who teach here and they invited me to teach as an adjunct. After teaching as an adjunct, I decided I liked it enough that I wanted a full-time position."
Cole said there is a lot to look forward to.
"I'm teaching in Nursing Process III," Cole said. "I'm excited about getting to engage more frequently with the students. I'll really get to know the students and be more of a resource for them on a regular basis."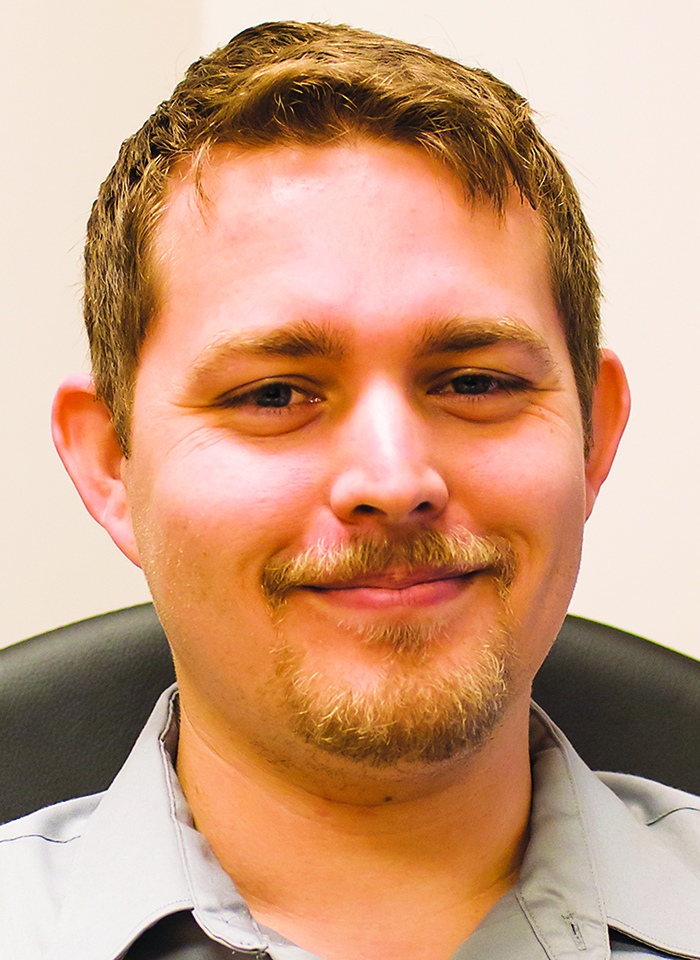 Justin Shaw grew up in Oklahoma City. He is currently getting his master's degree through the Academy of Arts in San Francisco's online degree program where his professors include the creator of the famous Disney character Jasmine, and the developer of Star Wars' Jar Jar Binks. He will be teaching computer graphics and mobile graphics at OCCC.
"I'm from Oklahoma Christian," Shaw said. "I'm a professor there right now. I came over here because they wanted full-time. I'm an adjunct at Oklahoma Christian and I … teach two classes there and I teach five classes here."
Shaw said he is looking forward to getting to work.
"I'm most excited about 3D mobile design," Shaw said. "Those people have the best chance of actually getting jobs  because 3D is such a huge field. At this college they're going to be taking 3D every single semester. Tinker Air Force Base has hired two of my students. I sent one to Pixar and she had an internship over the summer. I'm really hyped about seeing what students will do next semester."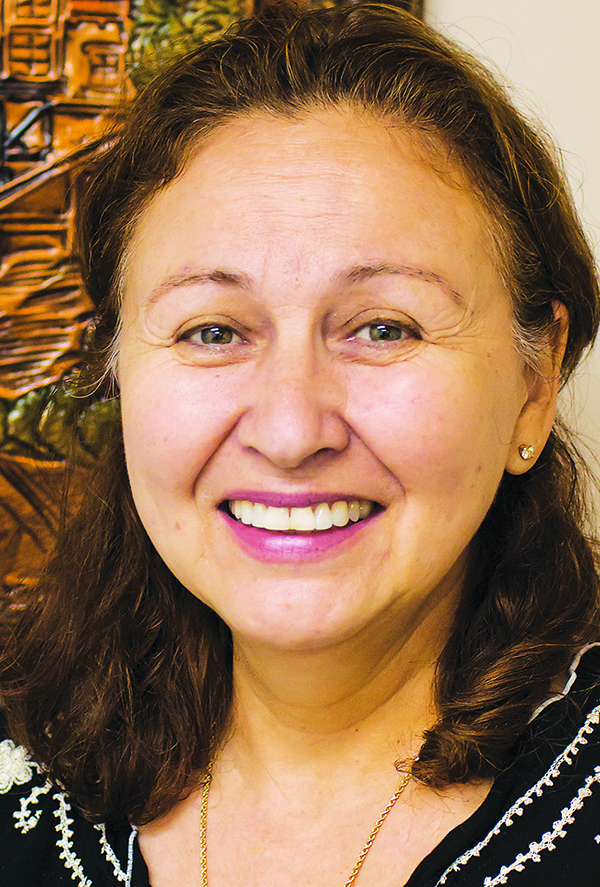 Spanish classes, both on campus and online, will be taught this semester by Chile native, Sandra Herron.
"I started teaching Spanish at a private Catholic school about 20 years ago and then another private high school, and then college," Herron said. "My favorite thing about teaching is the love for the language— to teach the students that although it's a foreign language, it can be fun. If they can get the love for the language, they might decide they want to go visit Mexico or somewhere.
"I saw there was an opening and the school was close to my home in Texas, so I told my husband we could try it," Herron said. "I taught at a college in Plano, Texas, before this.
"I'm most excited about everything because everything is new," Herron said.