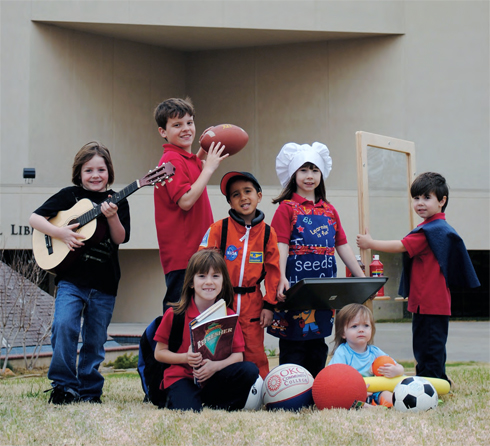 OCCC provides an affordable, educational, and entertaining way for kids from first through eighth grade to spend their summer vacation in a constructive environment that helps them build knowledge as well as friendships, said Community Outreach and Education Director Jessica Martinez-Brooks.
The College for Kids program runs from June 6 through the end of July, with most classes being offered at the Family and Community Education Center at 6500 S. Land Ave., she said.
"We have several classes and activities that will allow kids the chance to learn about many different areas."
With classes ranging from Computer Applications and Creative Writing to English as a Second Language, the number of programs offered has caused a surge in enrollment for the coming summer, Martinez-Brooks said.
"We've had a wonderful response from the community and we've already surpassed the total enrollment numbers from last summer." she said.
However, Martinez-Brooks said, spots are still available.
She said the center has taken parent schedules into consideration, too.
"We try to be as parent friendly as possible," she said. "We've developed a special program for working parents where, for $99, their children will be able to attend four classes throughout the day as well as have lunch provided for them."
For adults who may be interested in pursuing some education for themselves along with their children, the FACE Center also offers a wide array of summer courses ranging from prices as low as $20 that include Beginning Guitar, County and Western Dance, Ballroom and Salsa dancing, as well as an AARP sponsored driver's safety course.
Enrollment is currently under way. For more information, visit the Community Outreach and Education website at www.occc.edu/com